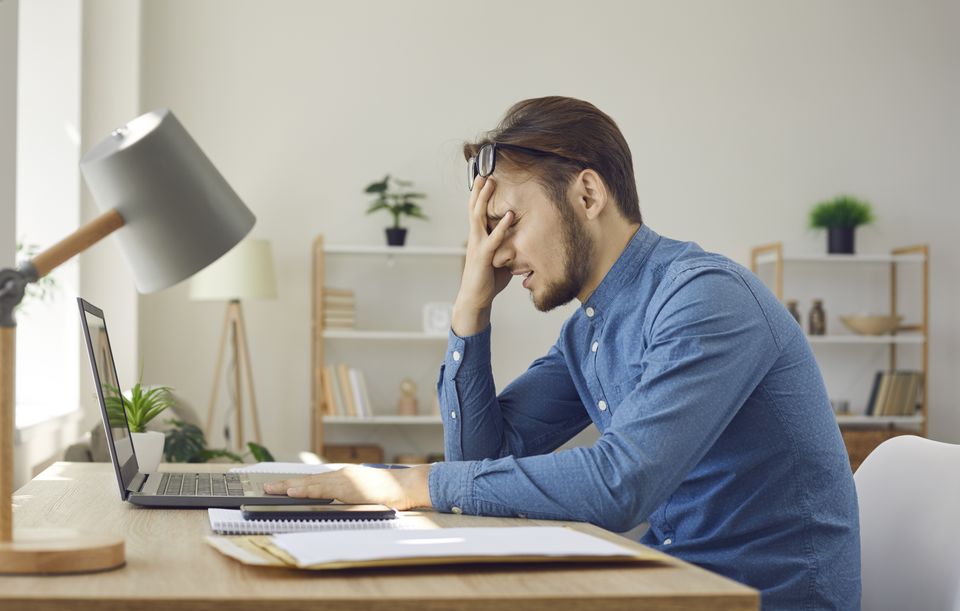 25 Mistakes to Avoid When Launching a Business Directory Website
Published on November 9, 2021. Updated on December 12, 2022.
So you've recently launched your own business directory website or you're thinking about starting one. Good thinking! Online business directory websites can be a great way to generate passive income while supporting your community.

At Ideal Directories, we've helped hundreds of entrepreneurs launch their own business directory website in their town or city.
Over the years, we've witnessed what works and what doesn't. Understanding where others went wrong can help you on your own path to success.

Below we've compiled a list of the top 25 mistakes that directory owners make and how you can avoid them when starting your business.
1. Targeting too broad of an area
It's easy to get into this line of business with the goal of taking over the world. But, don't try to do it right out of the gates. It's better to focus your efforts on a more concentrated area like an individual town or city. While your long term goals might be to expand into nearby neighborhoods, it's better to start off small and gradually build out. Sticking to a smaller geographic area will allow you to concentrate your sales and marketing efforts without spreading yourself too thin. Also, your focus on local is what's going to appeal to the small businesses you pitch, and differentiate you from the competition. Most business owners want customers who are local - so this is their opportunity to market exclusively to the local consumer base.
2. Picking a complicated domain name
Choosing a good domain name for your business directory website is important for both branding and for SEO (search engine optimization). The domain name is typically the same or similar to your actual business/website name that you will be operating under and it should be easy to spell, easy to remember and resonate with your customers. A complicated domain name will only make it harder for advertisers and customers to remember. While you might be tempted to come up with something really creative or unique, you're better off using a name that is more obvious rather than original.
3. Not using a professionally designed logo
A well-designed logo is of utmost importance. It can instantly make your site look more professional and established, and can instill trust in your advertisers. A website with an unprofessional logo or no logo lacks credibility and can make businesses second guess their decision about advertising with you. If you get a professionally designed logo, you can also use it on all of your sales and marketing material so that everything matches and is on-brand. It's well worth the investment.
4. Adding too many categories
When you start with too many categories it makes it much harder to populate each category with listings. This can result in some listings being empty and making your site look incomplete. It's better to start with fewer categories that you can populate with listings and always add additional categories later on. We've found 20-50 categories as a good starting point.
5. Not adding enough sample listings
When starting off, you want to make sure your directory website not only looks professional but also provides value to your site visitors. Launching your directory without pre-populating it with free listings first can potentially turn away both customers and potential advertisers who visit your site. It's better to start off by adding some free listings to make your site look complete, provide value to consumers, and gain the trust of advertisers.
6. Focusing too much on aesthetics
While it's important that your site looks good and professional, you shouldn't sweat the small stuff. Colors, fonts and images can be changed at any time. Too many directory owners get caught up on minor design details rather than focusing their efforts on growing their business.
7. Expecting your site to be perfect
If you are constantly delaying the launch of your site or trying to make your site "perfect" you are setting yourself up for failure. Focus on launching your site quickly and landing your first sale. Your site will continue to evolve and you can always make changes and updates as needed later on.
8. Confusing pricing
It's easy to overthink pricing. You want to make sure you appeal to the largest customer base possible, but simple is always better. Keep your pricing page very straightforward and easy to understand. Complicated or confusing pricing can turn away advertisers. Stick to 3 plans using the "good, better, and best" method. And if you're concerned your prices are too expensive, then utilize Coupon Codes to offer one-off discounts for people who need a financial incentive (discount) to sign up.
9. Second guessing the concept
Business directories have been around for decades; first in print, and now online. The concept is proven and the business model works. Don't try to reinvent the wheel. Just focus on selling listings and ads to local businesses.
10. Not being proactive with sales
You can't expect success to come to you. Business owners aren't going to ask you for the sale, you need to ask them. The key to success is being proactive with sales and always following up.
11. Expecting immediate results
If you think starting a directory website is a money tree or get rich quick scheme, you're wrong. You can certainly make serious money running a directory website but it's not going to come overnight. Be patient and think long-term.
12. Worrying about "what if's"
What if it doesn't work? What if I fail? What if an advertiser says no? Stop plaguing your mind on "what if's" and think positive. You're only getting in your own way. A positive mindset breeds success.
13. Not holding yourself accountable
The most successful people hold themselves and the people who work for them accountable. People who fail are always quick to blame someone else. Stop and think about what YOU can be doing to grow your business and stick to it.
14. Charging too much
Charge too much and you can turn away potential advertisers. Keep your rates affordable so you can't blame price as the reason why someone doesn't sign up. You can slowly increase your prices over time to see where you start getting push back. If you think your prices are ever too high, try offering a limited-time discount using a coupon code.
15. Charging too little
Just like charging too much, charging too little can hurt your business. If you price yourself too low, you run the risk of diluting the value of your services. Advertisers might question "how effective can this really be for just $5/month?" You also run the risk of leaving money on the table. Imagine how much money you could be making if you charged 2x, 3x or 5x as much.
16. Overspending on marketing
It's easy to get carried away and overspend on marketing. Google Ads can be a great way to build traffic to your site with immediate results, but it's going to cost you. When you're just getting your business off the ground, focus on less expensive marketing tactics so you don't burn through all of your cash.
17. Not utilizing social media
The power of social media can't be ignored. Social media sites like Facebook give you access to thousands of local advertisers and customers. It's one of the most effective, free marketing tools at your disposal. Why not leverage it for your business?
18. Doing nothing
If there is one common trait amongst everyone who ever failed at any business, it's doing nothing. Not everything you do will be a home run but how can you expect to succeed if you take no action? You can't expect to win if you don't put in your best effort.
19. Not utilizing our resources
You are not in this alone. As an Ideal Directories customer, you have exclusive access to helpful articles and guides, sample sales scripts, flyers, brochures and our marketing e-book. All of these resources are at your fingertips, but it's up to you to use them.
20. Giving up too soon
Running a business can be stressful and overwhelming, especially if you're not seeing the results you expect. When things aren't going as planned, it's easy to talk yourself into giving up. But giving up too soon could cause you to miss out on success. You never know how soon you might start seeing progress if you just hang in there and give it a little more time.
21. Delaying your launch
If you haven't even started your directory website, you're only postponing your own success. Ideas are worthless without action. Stop putting it off and start a local directory website for your area today, before someone else does.
22. Worrying about features you don't have
Focus on the basics and what you need to run your business and start generating revenue. Stop worrying about features that are "nice to have" and use the tools you have access to now.
23. Setting unrealistic expectations
As a directory website owner, it's important to set goals. How many listings do you want to sell in your first week, month, or year? Are these goals achievable? If you're not setting realistic expectations for yourself, you're bound to fail.
24. Ignoring the benefits of SEO
Confused or unsure about SEO? Don't ignore it – educate yourself. Take the necessary time to read our guides on optimizing your site's SEO and be sure to submit your site to search engines. Optimizing your directory website for SEO is a great way to start building organic traffic.
25. Not following our lead
Don't be stubborn; follow our lead. Here's the bottom line: we've helped hundreds of people launch a successful directory website. We know what works and what doesn't. That's the benefit of running your site on Ideal Directories. You can leverage our experience and advice to grow your own profitable business. We're not successful if our clients are not successful, so everything we offer you is aimed at and targeting your success.


In addition to following recommendations on what you should do to find success running a business directory website, you might also benefit from educating yourself about mistakes others have made so you can be sure to avoid them. Mistakes can provide valuable life lessons that help us identify what works and what doesn't. It's important to understand what other directory owners have done wrong so you can be on the lookout for them. Learning from others' mistakes will save you a lot of time, headaches and energy and can provide a shortcut to your own success.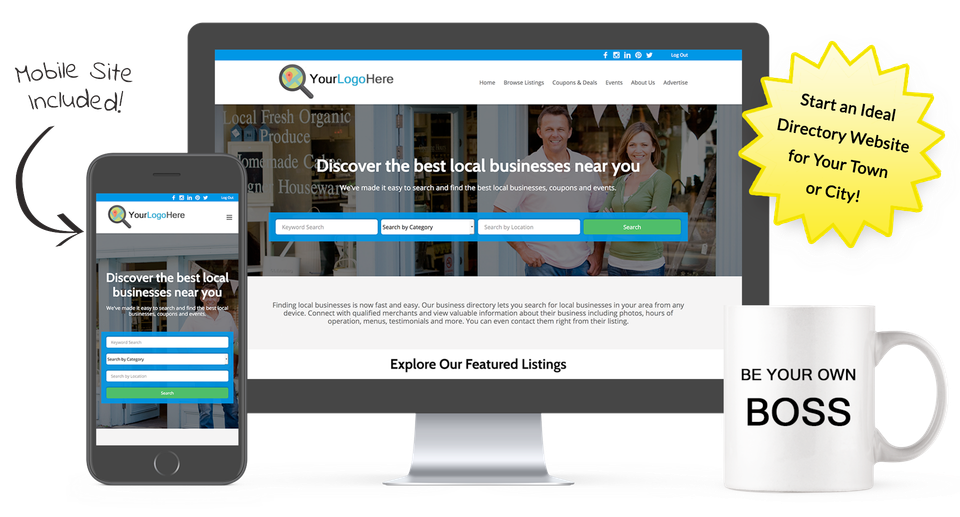 Start a Directory Website for Your Town or City with Ideal Directories!
Make money promoting local businesses, coupons & events in your area.