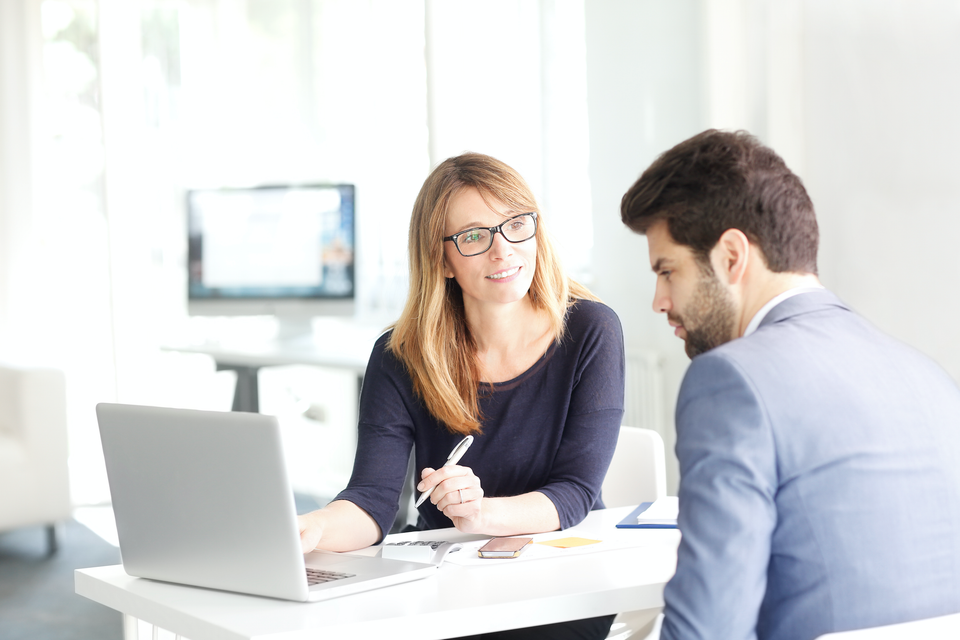 The Top 10 Tips for First-Time Salespeople
Published on March 28, 2022
Sales can be one the most challenging professions. It takes time to search for the right prospects, it requires research and preparation, and you're bound to face rejection.

Sales can also be one of the most rewarding careers. Most salespeople, especially those who own their own business, enjoy significant job flexibility and independence. And in most cases there's no such thing as a salary cap. Your income potential is virtually endless - the more sales you generate, the more money you make.

Becoming a good salesperson is something that takes time. It's a skill that requires practice and experience to improve. Thankfully, most of us have some sales experience and may not even know it. We all sell ideas, purchases, and actions on a daily basis without even realizing it. Sales are deep-rooted in our upbringing.  As kids, we quickly learn how to sell when persuading parents to buy our favorite toy.

As a directory owner, improving your sales skills is one of the most important things you can do. The more listings you sell, the more money you will make. If you're just getting your directory website off the ground, or new to sales, these 10 sales tips will help you become successful as a first-time salesperson.
1. Know How You Will Close the Sale 
Every successful sales call includes a close. Signing up advertisers and selling listings depends on your ability to close deals.

First, salespeople should formulate a script for closing deals. Reviewing this script will help you transition the conversation from introduction to close.

It's important to keep in mind that not every conversation will perfectly follow your script. Prospects may interrupt and ask questions that take you away from the script. However, a script gives you a guiding compass. You know what to say and how to close. You just have to get to that point.

Keep a list of bullet points with you during a call. Bullet points let you quickly refer to key points in your script while talking with a prospect.
2. Dedicate Time Each Day for Prospecting
Salespeople are only as good as their pipelines. Dedicating some time for prospecting each day keeps your pipeline full.

Most salespeople spend at least 30 minutes per day reaching out to prospects. Allocate more time for prospecting and you will have more people in your funnel to contact.

As an Ideal Directory client, you can utilize our Local Prospecting Tool to ignite your prospecting efforts. This tool helps you identify businesses and potential prospects in your area. You can even create a listing in your directory for these businesses with just 1-click. However, you shouldn't rely on a single prospecting strategy. There are many ways to generate leads of potential advertisers in your market. Use multiple platforms and resources to diversify your reach.
3. Always Follow-Up
Almost no prospect will convert into a client after the first call. Prospects need to see your offer several times before making a purchase.

Following up with prospects keeps you on their radar. They may ignore some of your emails and calls, but some will eventually respond. The important thing is to consistently and diligently follow up with each and every one of your prospects.

In some cases, you may follow up with a prospect for months or over a year before getting the sale. That's why it's important to keep your pipeline full and stay committed to your long-term success. Sending short emails, text messages and emails helps you follow up with prospects without taking too much time.

Another tip to following up is to create a sense of urgency. Offering a limited-time discount can motivate prospects to sign up sooner.
 
4. Understanding Your Product is Crucial
You can learn all the different types of sales approaches. You can strengthen your sales professional skills and master your sales call preparation.

However, none of that matters if you do not believe in your product. It's important to get a deep understanding of your directory website and how it benefits small businesses before prospecting for sales.

Prospects may ask you questions about your directory website, it's features, and the benefits of advertising. If you don't know enough about the product, you will come across as unprepared.

Take the time to familiarize yourself with the Ideal Directory platform and your own directory website. Create some sample listings, attend a webinar, read our training materials and utilize our support center. This way you know all the key features and benefits from experience rather than just bullet points.
 
5. Consider the Customer's Pain Points
Everyone has pain points. These pain points prompt people to act and make a purchase.

A business owner is no different. Every expense or marketing initiative they take on aims to solve a problem. Business owners who want faster computers buy new ones. Businesses who want to expand their service area expand their fleet.

You don't sell a product or service. You sell a solution to your customer's problems.

You will attract different types of prospects, each having a specific set of problems. Creating customer avatars for these prospects helps you craft tailored marketing messages. However there is one problem that all small business owner's share – that's finding new customers.

A listing on your directory website can help these business owners solve this problem by helping them connect with local customers in their community.

The more you know about customer avatars, the better you can refine your sales scripts. Pain points reveal a customer's motivations. Avatars help you discern which pain points your current prospect endures.
6. Know When to Walk Away
Not every prospect will convert into a customer. No matter how much you try, some prospects will remain adamant.

Some salespeople will continue talking with adamant prospects. They will believe their sales professional skills will convert the prospect eventually. However, it's important to remember that when you speak with one prospect, you cannot simultaneously talk with another prospect. This can result in missed opportunities.

If you spend time with a prospect who will never buy, you miss out on converting a warmer prospect. Walking away from uninterested prospects gives you more time to focus on promising prospects.

You can still follow up with adamant prospects. However, you shouldn't prioritize them or follow up as often. Reaching out every month instead of every week keeps you in their mind without demanding too much of your time. You can decrease the frequency of your communications to these prospects even further.

Eventually, you should only reach out to adamant prospects once every 6-12 months. You keep them on your radar without wasting too much time.
7. Handle Rejections with Grace
Every salesperson faces rejection. Even the best salespeople get rejected more often than they close the sale. It's simply part of the job.

The way you handle these rejections is what's important. You must be resilient in the face of rejection and proceed to the next prospect. You can't let a series of rejections leave you feeling sorry for yourself. Your emotions will show up in your sales calls. If you feel discouraged, you'll struggle to convert other prospects.

The most important thing is don't take rejection personally. Some people reject your offer because of tight funds and other reasons out of your control. Move on, stay in the present, and focus on the next prospect.

Handling rejections with grace also helps you learn vital sales tips. You can ask a prospect why they declined your service after getting rejected. At this point, you have nothing to lose but many insights to gain.

The prospect will explain their objections or parts of your pitch they didn't enjoy. Most prospects will even give you a few quick points and suggestions for improvement. You can jot these points on a piece of paper and plan rebuttals for future calls. This allows you to refine your pitch by considering why previous prospects rejected your offer.
8. Learn How to Address Common Objections
Asking prospects why the deal fell through helps you discover objections. However, you can plan for common objections before picking up the phone. Many objections revolve around time, money, and relationships. Not everyone has enough time to explore a new software or use a product.

Some prospects have financial concerns. They do not want to waste money. You must convince prospects your product or service is worth their hard-earned money. Other prospects need to ask a partner, spouse or someone else about the offer.

You must be respectful to the prospects instead of demanding a sale. However, you can coax them away from their objections. You may not change their minds overnight, but you can with enough follow-ups.
9. Use Repeatable Processes
Salespeople embrace many repetitive tasks. They prepare presentations, jump on calls, and send emails throughout the day. It's not uncommon for motivated salespeople to make 100 or more calls per day.

Salespeople will benefit from incorporating repeatable processes. Instead of writing unique emails, use a rubric. Have pre-written messages that you can input the prospect's name and personalized details into your email scripts.

Email scripts help you capitalize on top-performing sales copy. You can test different email scripts and see which ones convert the most prospects. If it's not broken, don't try to fix it.
10. Talk with Other Sales Reps to Get Sales Tips
Surround yourself with other sales reps to discover how the industry works. Sales reps will happily offer their best sales tips. You can work with an experienced salesperson and see how they practice their craft. Learning from the pros helps you become a pro.

You don't have to learn from a sales rep in person. You can also read books written by top-performing sales reps. These books will provide strategies and scripts to assist with your efforts.

You can also take selling courses and listen to podcast episodes. The top salespeople continuously learn about their craft. Consuming content and building your network of sales reps will stimulate your mind. You'll learn which mistakes to avoid and the best practices to follow.
Use these Sales Tips to Start Selling Listings!
So, if you're new to sales, don't get overwhelmed or discouraged. Sales is a skill that all of us possess deep down. It's just a matter of bringing it out and improving it. Continue learning to sell and refine your approach over time.

If you are currently running a directory website with Ideal Directories, or thinking about starting a business directory in your community, you can apply these tips to maximize your sales efforts.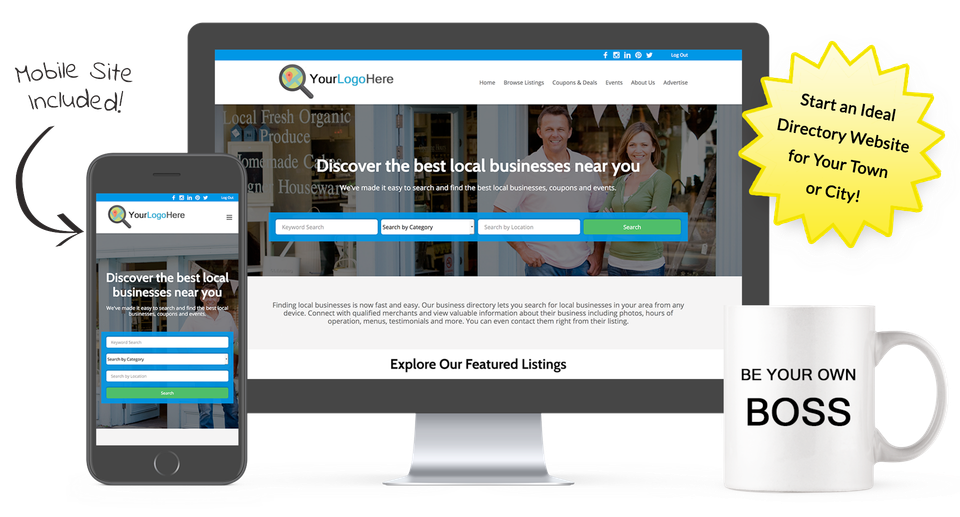 Start a Directory Website for Your Town or City with Ideal Directories!
Make money promoting local businesses, coupons & events in your area.