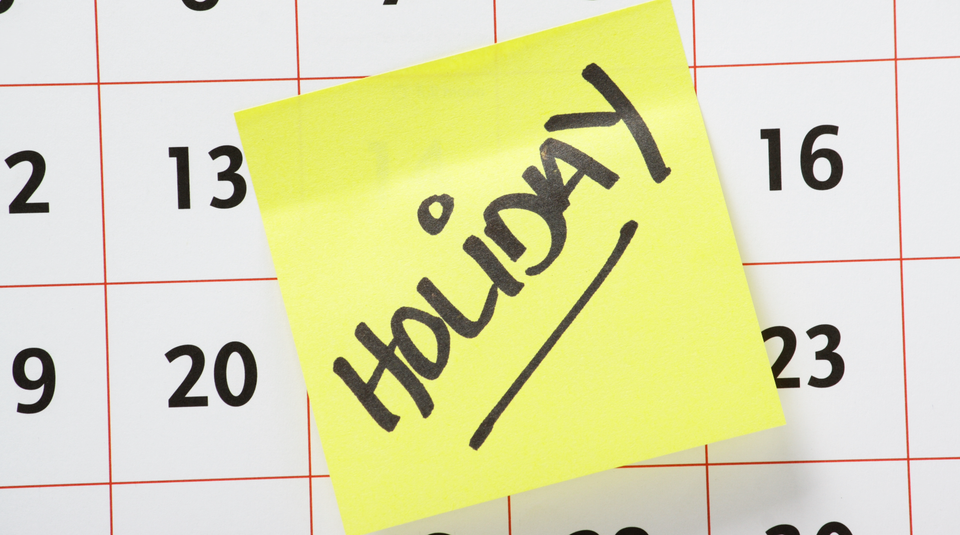 5 Tips for Running Holiday Promotions to Help You Sell More Listings on Your Directory Website
Published on August 19, 2021. Updated on September 18, 2023.
Price is arguably the most influential factor in the purchase decision. That's why deals and discounts have always been an effective way to attract attention, engage customers and drum up sales. Even the slightest discount or offer can help persuade someone to buy your product or service.

Running promotions is especially
popular
during holidays. From President's Day and Independence Day, to Black Friday and Christmas, holidays have become the perfect excuse to announce a sale. Whether it's at the mall, grocery store, car dealership or even online, we've become accustomed to seeing promotions year-round.
But running holiday promotions isn't just a sales tactic that traditional retailers can benefit from. If you're currently running a
local business directory website
or thinking about starting one, incorporating promotions into your own marketing strategy can help you sell more listings and advertising on your site. Discounting a premium listing or banner ad on your site for a limited time is a great way to persuade business owners to sign up.

Here are 5 tips and some ideas to help you leverage holiday promotions year-round.
1. Plan Ahead
As the saying goes, "time flies." Keep a calendar nearby and use it to highlight the upcoming holidays you plan on promoting around. Most people only remember the major holidays, but there is literally a different holiday that you can leverage
every single month
. Set reminders so you can stay in control of, as opposed to feeling controlled by, all of the rapidly approaching holiday seasons. Be sure to set up your promotion for each holiday 6-12 months in advance so you know exactly what needs to be done in order to maximize the opportunity each holiday season offers.
You'll need ample time to get the word out which means you can't just announce a promotion the day it starts. As a general rule of thumb, allow at least 7-14 days to actively market a promotion.
2. Keep it Relevant
Make the most of the energy surrounding each holiday by incorporating its theme into the promotional material and offer. For example, Valentine's Day is about love, caring, and friendship. Thanksgiving is about family, giving and food. The winter holiday season can be about Christmas, the busy shopping season or the cold weather.
Be creative and have fun, but be respectful by remembering that not everyone celebrates the same way you do.
3. Offer a Deal or Discount
Everyone loves to get a deal. Discounts are a proven way to convince businesses to sign up to advertise on your directory website. Consider offering a percentage savings that's significant enough to create action, but don't overdo it. For example, 5% off isn't likely isn't going to be enough while 75% might lead business owners to think your product isn't worth it at full price. Experiment with different price-points to find your market's sweet spot. A good rule of thumb is to offer a 20% - 50% discount as part of your holiday promotion. If you plan on running a lot of holiday promotions, consider raising your regular plan prices so your discounted offer is even more attractive.
The Ideal Directories
Coupon Code
feature will let you create as many discounts as needed. We recommend naming each coupon for the holiday it corresponds to. For example, create a code named, "LOVE50" as a 50% discount for Valentine's Day promotions.
It's also possible to offer a deal without discounting the actual price. Add value to a directory listing by bundling an extra benefit or service to create your promotion. Examples include including a free banner ad for one month, promoting new listings through your
social media channels
or an
email blast
, or providing 100 custom designed business cards to the business. Offering these additional benefits is a great way to build value and encourage a business to sign up to take advantage of a promotion. 
4. Create a Sense of Urgency
Setting a clear expiration date and incorporating a countdown into your promotional content will create the all-important sense of urgency. Busy business owners are not as likely to take action if they feel they can just wait until "later." You want to make it clear that each promotion is a limited time offer and that the advertiser needs to act fast in order to take advantage of it. 
Work from the back to the front with the understanding that promotions for Black Friday or Cyber Monday might only last one day while seasonal promotions might last longer. Also consider the size of the discount you are offering. Oftentimes, the larger the discount, the shorter the promotion will last.
5. Spread the Word
The best holiday promotion in the world won't sell if nobody knows it exists. Give yourself enough time to let businesses in your market know about your promotion. Increase the frequency of communication as the expiration date approaches, and always mention the expiration date.
Print out special flyers or postcards that feature the coupon code and hand them out to local businesses. Reach out to potential advertisers via email or call them on the phone to let them know about the special deal or discount. Share the promotion on Facebook, Twitter, Instagram or any other social media channel where business owners are, such as LinkedIn.
Ready to take action?
Incorporating holiday promotions into your marketing strategy can help you sell more listings and advertising space on your directory website. With proper planning and well-timed execution,
Ideal Directories
website owners will be able to cash in on each holiday season's opportunity throughout the year. Apply the tips above and start planning next month's promotion today.
If you're interested in starting a turn-key, work-from-home business,
start your own local business directory and coupon website
with Ideal Directories today.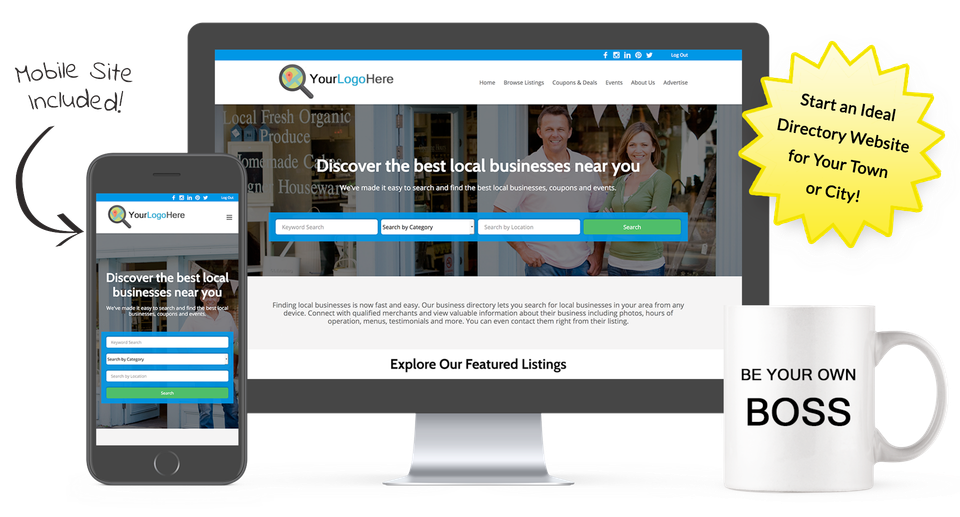 Start a Directory Website for Your Town or City!
Make money promoting local businesses, coupons & events in your area.