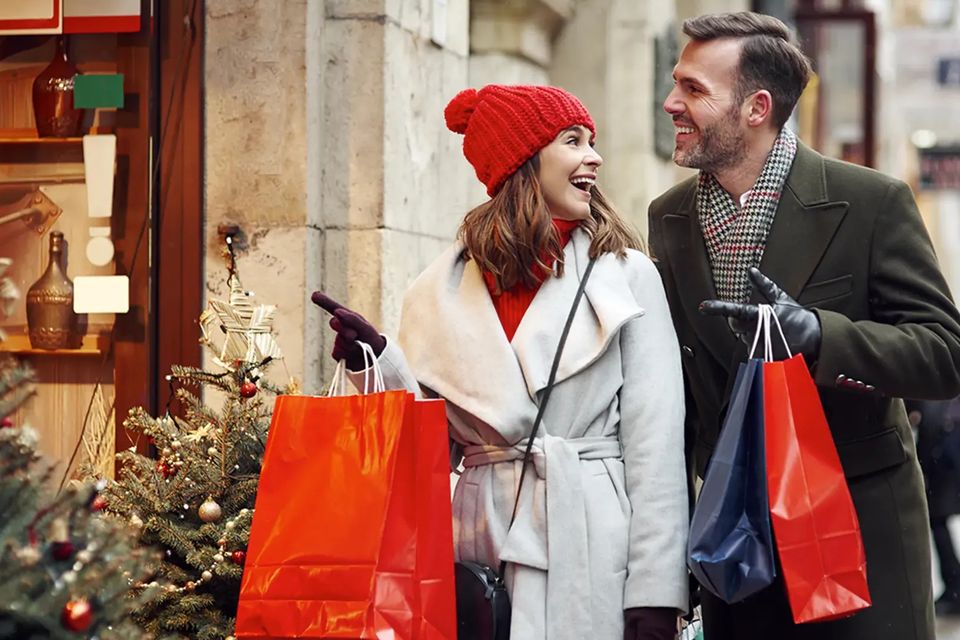 How to Find Advertiser Prospects During the Holiday Season
Published on December 1, 2021. Updated on October 17, 2022.
The holiday season is among us and who doesn't love a good deal? Many small businesses view the holiday season as an opportunity to publicize promotions and encourage people to shop local with Black Friday, Small Business Saturday, Christmas, and limited-time specials. Now is a great time to get those local businesses listed to advertise their promotions and deals on your business directory website. After all, advertising on a local business directory is a great way for a business to get more exposure during the lucrative holiday season.

To assist in your prospecting efforts, here are seven tips on where to find information about holiday promotions that small businesses in your area have going on this season…
1. Storefronts
Along with the festive holiday decor in the windows of your local storefronts, you may see a display sign or two that indicates the business is offering discounts or special deals for a limited time. Chances are that these small business owners would be open to getting more eyeballs on their seasonal specials. You could be the one to help them by offering a business listing on your directory website.

Here's a tip: Business owners are very busy during the holidays. Offer to create their listing and populate it on their behalf including adding any coupons and deals they'd like to promote. Going the extra mile and providing this "white glove" service can help win them over and prevent them from saying "come back when I'm not busy."
2. Business Website
If a small business is really looking to push their holiday promotions, they will showcase them front and center on their website. In many cases, they'll have a banner at the very top of the website displaying their promotion along with a button to click on for more details. You could go to their "Contact" page to find out how to reach out to them. When you make contact with them, you could go over the benefits of listing on your directory and how it could get more people to visit their website and learn about the holiday promotions.
3.
Subscribe to the Business's Email List
Many small businesses will have email lists that you can subscribe to and receive their marketing emails. Visit the company's website and look for a spot to add your email address or head to the Contact Us section on the website and request to be added. One nice benefit about this is after you join their email list, you are no longer a stranger. You are now a subscriber. Since you're a current subscriber, the small business owner will be more receptive to you when you reach out and talk about how a business listing can help get more customers during the holiday season.
4. Social Media
Following local businesses on social media is a great way to stay in the loop about any promotions they are running. Social media is a great tool that companies use to highlight their business and spread the word about sales and specials. You could let these small business owners know that a business listing could complement their social media efforts and help them reach more customers. After all, the more places people can find them, the better.
5.
Groupon or LivingSocial
Local businesses that are listed on Groupon or LivingSocial are prime advertising prospects for your local directory. Since they are already promoting a special deal or discount, being listed on your business and coupon directory website would be a natural fit for them to take part in. These small business owners should be much easier to sell listings to since they understand the importance of advertising. It's just a matter of educating them on the benefits of being listed in multiple places.
6. Local Paper or Magazine
The downside to print advertisements is that they have a short shelf life and it is hard to track results. They can also get rather expensive. Whenever you come across a locally owned business advertising holiday specials in some form of print, you can reach out to them and go over how getting listed in your business directory can be less expensive and an even more effective option. Their listing will get 24/7 exposure and will have the ability to track results. This will help make a case as to why a listing on your site is a much better investment overall.
7. Mailers
What you may consider to be junk mail, could have cost a local business hundreds or even thousands of advertising dollars. Similar to advertising in the local paper, mailers are perceived as an antiquated marketing tool that may or may not be effective. If you come across any mailers from local small businesses, consider these potential leads and a great opportunity for you to sell listings to them! You can make contact with the small business owner and show them how they can get a better return on investment (ROI) with a listing on your directory compared to direct mailing.
In Conclusion...
At the end of the day, small businesses want to know that their marketing and advertising efforts are working and how they maximize sales during the holiday season. With the Ideal Directories platform, you can provide small businesses owners the opportunity to showcase their company and holiday specials while also giving them measurable results. You're actually doing them a favor by offering a service that can yield a much better ROI than print ads or direct mail. So the next time you stop by your favorite pizza place, open the newspaper, or get the mail, keep an eye out for any special deals businesses in your area may be promoting and have a discussion about adding their business and coupons to your local directory website.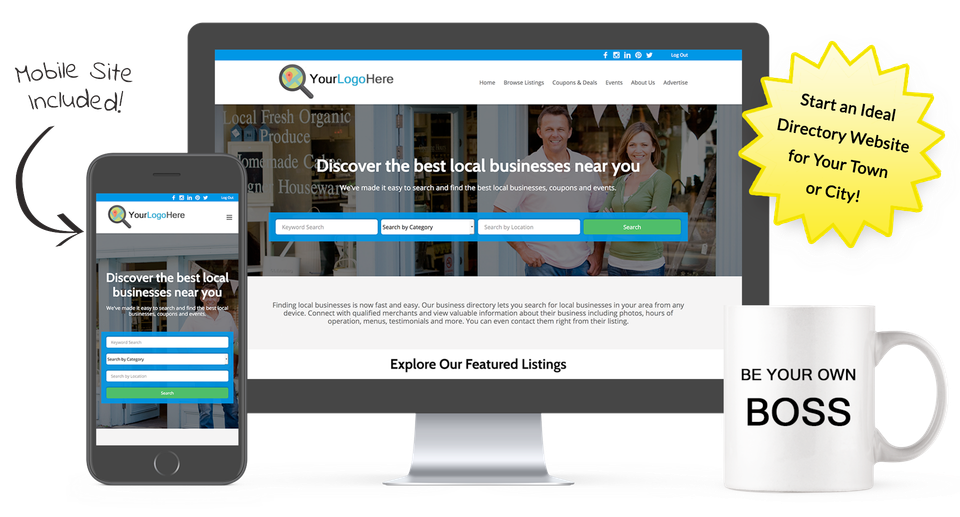 Start a Directory Website for Your Town or City with Ideal Directories!
Make money promoting local businesses, coupons & events in your area.