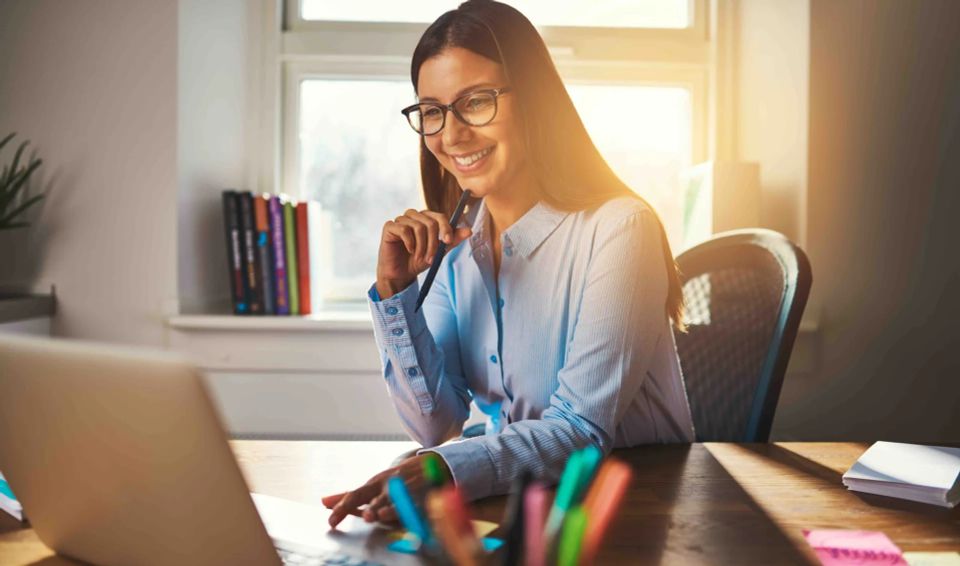 12 Steps to Populating a Business Listing
Published on June 27, 2022
A business directory and coupon website is a great way for small businesses to enhance their online presence, drive traffic to their website, increase sales, and get their brand in front of local consumers. When a business buys a listing on a directory website, they have the opportunity to customize a profile page that highlights their business and the services or products they offer.

A business listing should be a digital representation of a company and provide all the information a consumer would need in a simplistic format. There are certain creative elements that go into populating a business listing with relevant and meaningful content. A general rule of thumb is to start with the basics and develop the page with more details, graphics, and links to help the consumer know all they need to know about the business.

With Ideal Directories, it's simple to customize and populate a business listing with information. Whether you're adding a listing yourself, or advising a client on what's best, here are 12 steps to follow to get the most out of your directory site.
1. Start with the Basics
The first step in adding a business listing is to fill out the required fields which consist of general information. The Ideal Directories platform provides an easy-to-follow form that prompts you to fill in all the important details for a business listing. These include: company name, address, phone number, website URL, email, and main point of contact. Make sure the information you provide here is complete and accurate. Like anything else, these details are crucial in bringing the company business from their listing.
2. Choose the Right Category
Which category does the business belong in? Not only do specific categories describe the services or products the business offers, but they can also help you rank higher in local search results and generate more foot traffic from consumers who are searching your category. On Ideal Directories, you can even add subcategories to help site visitors drill down or get very specific with their search. This is a great way to help categorize listings. For example, you might have a parent (main) category "Restaurants" with subcategories for different cuisines. 
3. Add a Business Logo
Along with their business name, their logo is how consumers visiting their listing will identify them and their brand. To find their logo, you can pull it from their website, try to google image search, or visit their social media channels for a business logo. For logos and any other graphics you wish to add to the business listing, the Ideal Directories website makes this process quick and simple. You can easily drag and drop an image to upload it to a listing.
4. Upload Images
If a picture is worth a thousand words, then you'll want to make the most of the opportunity you have in adding photos to a business's listing. Ideal Directories supports .jpg, .jpeg, and .png image file types. Adding photos provides site visitors with an authentic feel of what the company represents and the type of products and services they provide. Depending on the business, include pictures of the facility, office space, staff members, products and services. Along with asking the business owner to provide photos, similar to obtaining the logo, you can check the business's website, social media pages, search engine images, and if in the area you can stop by and snap a few pictures. You may also consider adding stock photos to help give a professional look and feel to the page. 
5. Include Any Menus or Important Documents
Business listings are meant to be more than just a business name and address. You can add content such as a restaurant menu, business brochure, flyers, and other supplemental marketing materials. It gives the consumer a better sense of what the business has to offer and can entice them to stay on the business listing longer to explore and learn more about the business. This extra detail can make potential customers feel confident in their decision to visit a business's location and purchase their service or product. 
6. Verify the Hours of Operation
If it's a brick-and-mortar business listing you're working on, the hours of operation may be one of the most important elements to include. Listing this information is very helpful to most consumers because it could mean the difference between choosing to shop at one store over another depending on whether or not they're open. Simply head over to the business's website to view their operating hours which should be listed on the homepage or on one of the inner pages. Additionally, if a business has seasonal or modified hours, you'll want to make note of that on the listing. 
7. Include Payment Methods Accepted
With a variety of payment options out there, it's helpful for consumers to know the form of payment method that a business accepts. For example, there are some major credit cards that some small businesses don't accept. And, most people nowadays don't carry around cash, however, some mom-and-pop shops may prefer to receive payment by cash rather than a credit card which would be good to mention in the business listing. 
8. Craft an Engaging Company Description
In a few sentences, include what the business stands for and prove their worth of a consumer's business. In the "about us" or "history" section and also the "mission statement" of a company's website you can gather content for the description. Details such as how long they have been in business, and company values can also be added in this section. If they have humble beginnings or a great story to tell, you can share a brief synopsis in the description. 
9. Spotlight any Coupons or Events
Highlighting any special promotions that the business is offering can help attract more customers and bring them more business. Adding a coupon or deal to a business listing is a great way to generate leads, because consumers are always looking for deals. It will also build credibility for your directory website, if you can add a promotional code or promo that isn't available on any other site. This type of exclusivity encourages consumers to keep visiting your directory website because they are presented with deals they can't get anywhere else.

If a business is hosting a special event, be sure to add it to their listing. These events — such as food tastings, musical performances, or book readings — are one of many reasons why consumers go to Google and other search engines. Businesses spend time and money coordinating events so, including it to their listing is a great way to further promote it. Also, list precise days and times that the event is being held so that site visitors can plan their visit accordingly.
10. Upload Videos
Videos continue to be a popular form of media and a way for businesses to further engage with customers. Maybe a business has a commercial for their business on Youtube or saved videos on the business owner going live on Facebook. Videos help convey a business brand's personality and can allow potential customers to learn more about their products and services. In short, it's an essential marketing tool for businesses of all sizes and worth adding to any business listing. 
11. Connect their Social Media Channels
As an added resource to learn more about the business, including the links to their social media pages such as Facebook, Instagram, Twitter, and Youtube. On social media profiles businesses can have a variety of different types of content including pictures, videos, and graphics. You never know what form of content a viewer will connect the best with so it is good to have the social media profiles linked so that a consumer can explore the business further. It also can prompt the consumer to follow the company's social media page. With Ideal Directories, you can simply add the social media icon and link a business's page with just a few clicks. 
12. Add their Best Reviews or Testimonials
Testimonials and reviews can go a long way toward convincing potential customers to make a purchase. If you're populating a listing for a local business, such as a restaurant or barber shop, adding these to the business listing is one of the best ways to show customers that other people already like the products or services. Populate the listing with their top testimonials and reviews that you can gather from the business's website, social media or Google reviews. Testimonials can make it much easier for visitors to choose one business over its competitors.
Start Populating Business Listings on Your Directory Website 
While many businesses have similar content that they include in their business listing, no two business listings will be identical. They should have a wealth of information so the consumer visiting the listing feels informed and can easily locate vital information for the business. The key is to keep the content update-to-date and fresh so that your business directory website is always offering site visitors current and relevant information.

To learn more about starting your own business directory and coupon website for your community, check out our free demo.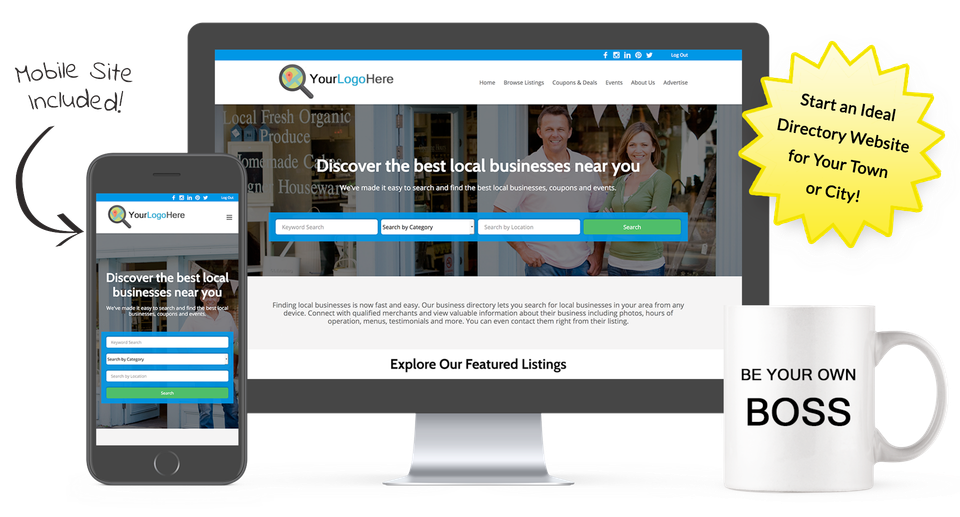 Start a Directory Website for Your Town or City with Ideal Directories!
Make money promoting local businesses, coupons & events in your area.