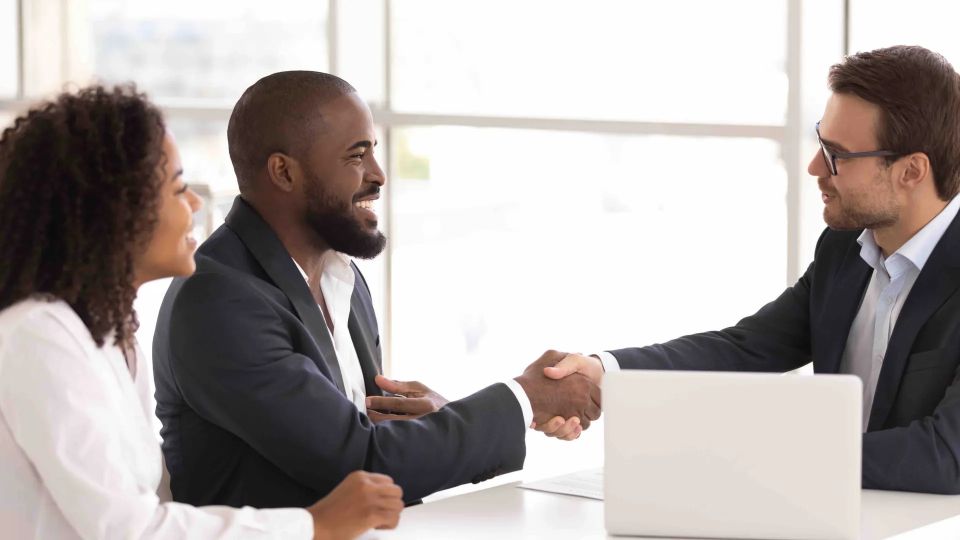 10 Methods to Help Gain an Advertiser's Trust
Published on July 25, 2022
Think about it. Would you intentionally choose to do business with someone you did not trust?

Gaining the trust of others is a key business skill that every entrepreneur should develop. It doesn't matter what you're selling or what industry you're in, building trust is critical to acquiring customers. Launching a local directory website is no different. If your goal is to be successful in selling business directory listings and ads to local business owners, you'll need to be able to gain their trust before they open their wallets.

If you're currently running your own directory website with Ideal Directories, or thinking about getting started, here are 10 methods to help gain an advertiser's trust.
1. Make a good first impression
Be polite.  If by chance you are meeting in person, shake hands and wear a big smile.  Treat potential advertisers the way you expect to be treated.  Tell success stories about other local businesses who are featured in your directory.  Offer to explain the business listing process or answer questions.  Be open.  Act professionally.  Be relaxed.

Find ways to connect quickly with potential clients.  Consider telling them why you started your business directory: "I started selling ads and business listings on my business directory to help business owners in our community bring more local customers in the door".  It is an action taken from the heart and personal. 
2. Be friendly and professional with every contact
Be personable and upbeat.  Pay compliments.  Provide encouragement.

Remember to say: "Thank you for calling".  Thank prospective advertisers for taking the time to send in questions via an email.

Use their name when you greet them.  Ask how they are doing.  Compliment them for asking a question or having done their homework.  At the end of a call say: "I will look forward to the next time we speak!"  Take the time to brighten your client's day.
3. Focus on your advertiser's needs, not your own
Help your customers find needed answers.  Describe benefits other local businesses are deriving from the listings.  Portray how easy the process is to sign up.  Convey how a listing could quickly connect customers to their business and provide critical information to those customers.  Offer to walk potential clients through the process.

Be willing to answer questions 24/7.  Use a database to keep track of customer information, special requests, questions, or concerns raised, to understand their specific situation and thus, better serve those customers in the future.

Allow potential customers to say "no" and respect that decision.  Doing so, you are likely to gain a degree of trust, which might pay off in the future.
4. Take time to answer questions about your business directory, ads, and business listings
Business owners may not fully comprehend how a business directory listing could help local consumers find them.  Make sure your potential advertisers receive crucial information to help see the bigger picture.  Provide timely answers needed to make good decisions.  Ensure headers on your website menus lead prospective business owners to the correct pages and required information quickly and easily.

Build a high quality "frequently asked questions" page on your website and keep it updated.  Put a priority on answering questions with the best information.

Social media accounts provide an option to interact with customers in a casual manner.  They provide you an ability to monitor customer questions, comments, or concerns.  Be professional and polite in your responses.  Use of social media is an opportunity to build trust by providing solid information and help.  If you do not have time to monitor your social media accounts, it might be worth hiring a service to interact with customers for you.
5. Make the time to learn about the customer on a personal level
Instead of getting right down to business upon your first meeting, take time to learn about the customer so you can better understand them and their business. Ask questions about their business, why they started it, what they wish to achieve, and how long they have been open. If they mention something about health issues, or their family, lock it away and remember to bring it up the next time you speak, to find out what has happened.  If by chance you meet in person, be honored to look at family photos.  Take the time to listen if they complain about an issue with a city inspector.

Honestly, caring about your prospective will show you are interested in them as a person, not just as a client.
6. Have an open conversation with customers rather than delivering a "practiced" sales pitch
This imparts to customers you are there to help and to answer questions.  It gives you an opportunity to ask questions in understanding what pieces of the puzzle may have been missed.  It allows you to interject examples of how a listing will help attract customers.  Most importantly, it becomes an interactive conversation.  This has the greatest potential for a client to learn about the options, values, and benefits of a business directory listing.
7. Deliver what you promised, when you promised it, at the quality level anticipated by the customer
Only promise to deliver what you are fully capable of producing.  Misleading a customer is a recipe for disaster.

Ask prospective advertisers to visit your directory website and view examples of other local business listings and ads.  They will be able to see firsthand what you are talking about and visualize how their listing or ad might look.  Explain: "I promised John at the hardware store down the street from you, what his listing would look like.  You will see just exactly what I promised him."  An owner in viewing a "promised" listing, sees actions completed on your part which will build trust in what you say.
8. Be consistent and transparent. Be yourself
Transparency relates to how your business is run.  Your business directory is in plain view every day.  Business owners will know from visiting with customers, redeeming coupons, or online deals, how effective your directory has been.  You will have data available on listing visitations you may share with business owners at any time.

Consistency comes from the business directory platform itself and may be validated by viewing local directories across the country.  One key consistency factor is the "Auto-SEO" feature built into the platform to help your directory rank higher in Google searches.

It is important to be honest about how powerful directory listings and ads can be; how best to use them; how the directories are picked up by search engines; and how this directs customers to local businesses.  Local directory ads are not only easy but cost dramatically less than Google ads.  Searches including "near me" have increased dramatically in recent years; 46% of all Google searches are looking for local information; and 97% of people gain information on local businesses via the internet (source).

Business directory listings are a proven branding tool.  The platform has room to expand this potential into the future for years as the value of local business directories become more widely known and utilized by customers.

Touting all these facts will help build trust in your business directory.
9. Apologize if you make a mistake.  Offer to make it right
Mistakes are going to occur.  People are always going to find issues.  Being responsible and offering to make things right will build trust.
10. Listen to customer feedback, reviews, and concerns, and take appropriate actions
Larger companies have taken major steps to downsize and automate customer relations to reduce labor costs.  These types of approaches are not customer responsive.  If your goal is to build trust with your clients, welcome feedback, post reviews, address concerns, and take actions to fix issues brought to your attention.

This will allow both your current and prospective clients to see you are listening and attempting to help, by the actions you take.  "Word of mouth" recommendations have always been important but now with social media they are potentially even more critical.  Remember, 89% of online consumers read reviews (source).

Employing these 10 methods to build trust with local business owners will allow you to support and help the local business community grow, thrive, and prosper and therefore benefit your directory website in the process.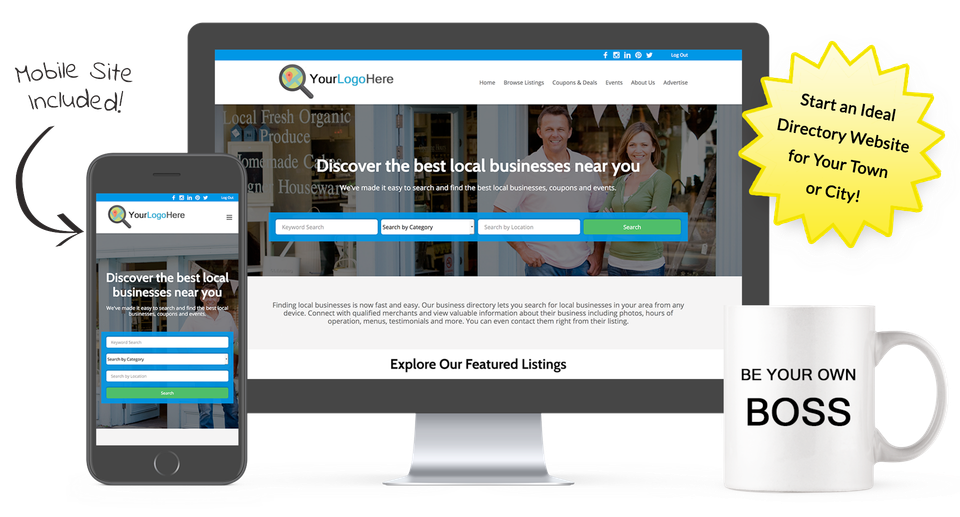 Start a Directory Website for Your Town or City with Ideal Directories!
Make money promoting local businesses, coupons & events in your area.