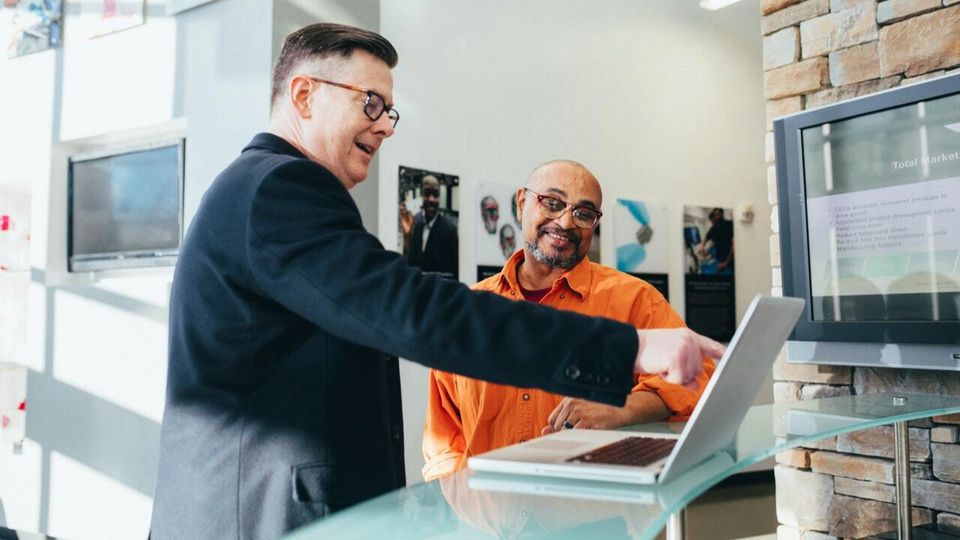 8 Reasons Directory Listings are Important for All Businesses
Businesses are constantly looking for new ways to bring in customers. While print advertising, direct mail, and social media are all great ways to promote a business, directory listings offer businesses an easy and economical way to reach customers online. If you're looking to start your own directory website and make money selling listings to businesses in your area, here are 8 reasons directory listings are important for all businesses.

1) The majority of consumers search online for local businesses
Nearly all consumers (97 percent) use the internet when researching products or services in their local area. While other offline marketing efforts are important, directory listings help businesses get found where the majority of customers are looking.



2) The more exposure the better
It's no secret that there are hundreds, if not thousands of directory websites across the web, so why should a business pay for a listing on your site? The simple answer is: the more listings a business has, the more likely customers will find them over the competition. Businesses that are listed on multiple directory websites increase their exposure and online visibility. 



3) Local listings attract local customers
While national websites like Yelp and Groupon have mass appeal, local directory websites that focus on a specific geographic area have the advantage of appealing to local customers. 



4) Directory listings can boost search results
Search engines utilize advanced algorithms that weigh many factors to determine which businesses should be at the top of search results. Directory listings are one of those factors that can impact ranking. Having a listing on your directory website can actually boost a business's natural search results on other sites like Google, Yahoo and Bing.



5) Business hours are constantly changing
Business hours change more often than you think. Especially during the recent COVID-19 pandemic, many businesses have been forced to temporarily close or limit their hours of operation. A directory listing can help businesses let their customers know they are open and their current hours of operation.
6) Directory listings build trust
When a customer searches the web for a local product or service, they don't just click on the first link or call the first business they see. Most consumers will do a little research first to learn more about a particular business. Seeing that the business is listed on multiple sites including local directories, instills confidence in the consumer that this is a reputable business.
7) Digital coupons are affordable and work
Coupons are a proven and effective way to get customers in the door. However, printed coupons and direct mail can be extremely expensive. A directory website offers businesses an easy and affordable way to promote their coupons and deals to nearby shoppers.

8) Directory listings drive website traffic
Often times, directory listings can appear higher in search results than individual business websites.
For businesses that don't have a lot of content on their own website, or don't have the budget to invest in an effective SEO strategy or online ads, being listed on various directory websites is a cheap and affordable way to drive traffic (and customers) to their own website. 
If you've ever asked yourself why businesses should advertise on your directory website, you are now well-equipped to address that concern. Businesses everywhere need to be listed on local business directory websites because they are constantly looking for effective ways to bring in customers. Clearly, there are lots of reasons why it makes sense for a typical small business, and now you can share these with your prospective clients when you sell listings on your own business directory website.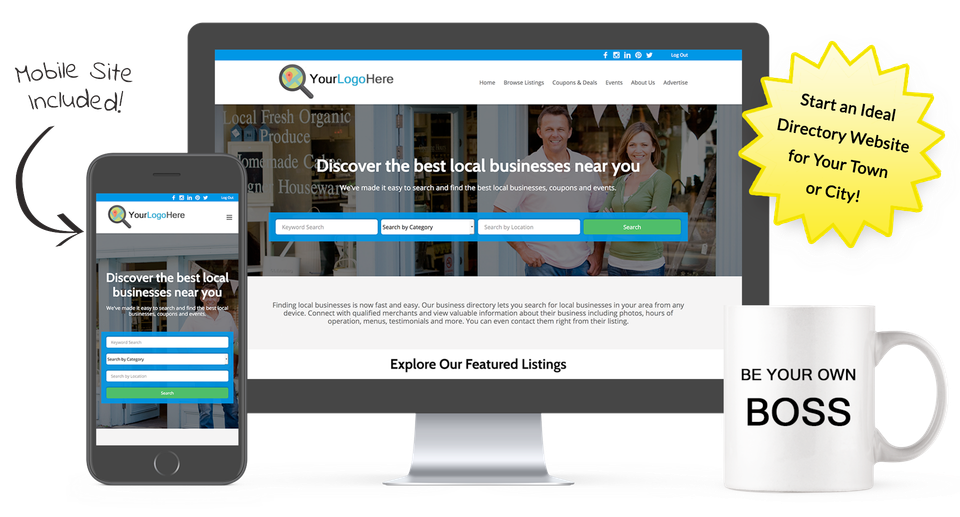 Start a Directory Website for Your Town or City!
Make money promoting local businesses, coupons & events in your area.