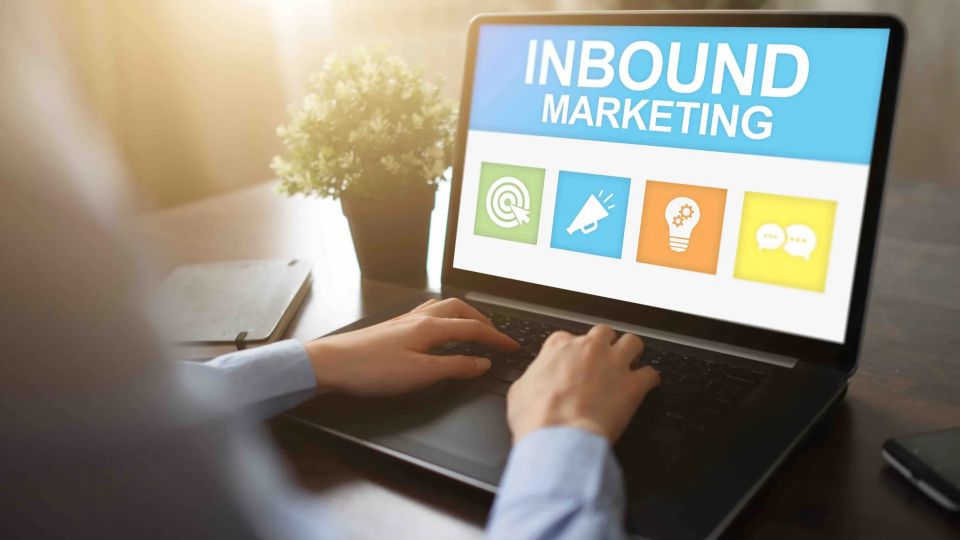 Inbound Marketing Strategies for Your Directory Website
Published on January 30, 2023
Did you know that 97% of consumers search for information about local businesses on the internet? In fact, they're not going directly to a business's webpage during their online search. Instead, many consumers flock to their favorite business directory website to learn what others are saying about a business first.

So, it pays for businesses to advertise their services in successful local directories. But what will make your business directory website attractive to businesses? The simple answer is showcasing your expertise, brand voice, and influence via inbound marketing strategies.

Once you understand how inbound marketing works, you can utilize it as an effective strategy to generate more website traffic, connect with potential customers, and expand your business's reach online. Here are some inbound marketing strategies you should implement on your directory website to make your directory stand out from the crowd.
How Inbound Marketing Works
Most businesses are well aware of outbound marketing. It includes bus advertisements, billboards, commercials, YouTube mid roll ads, and the like. Outbound marketing means the business reaches out to the customer to advertise its product or service.

However, inbound marketing campaigns use channels that allow the customer to reach out to a business. These include:
Company blog posts

Landing pages

Search engines

Social media

Other content-sharing sites
The concept driving inbound marketing strategies is as follows: A customer is looking for a solution to a problem. They find your company's content and feel impressed by it. They then fill out a contact form, sign up for a newsletter, or request a quote and become a lead.

It relies on quality content to produce the desired results. Digital marketing tools that you can use for inbound marketing are search engine optimization (SEO), content marketing, social media, and video marketing.
Benefits of Inbound Marketing
Inbound marketing is the best method for marketing businesses online. By layering inbound marketing efforts with your existing marketing strategies, you can drive traffic to your site.

Moreover, inbound marketing channels are often free or cheap to use, saving you money in your marketing budget. For example, digital marketing tools such as websites, blogs, social media platforms, email newsletters, and online directories help you reach a wider audience without the high costs.
The Importance of SEO
Many inbound marketing strategies can help reach your target audience, but search engine optimization (SEO) may be the most important. By optimizing web pages and landing pages, you will make them more visible on Google.

Google is the number one search engine used across the globe, so most companies tailor their SEO to Google's algorithm. You can begin working on your SEO strategy by understanding how the Google algorithm finds, indexes, and ranks content.
Google Crawlers Index Web Pages
The process begins with web crawlers. Crawlers constantly search the entire internet for new information, including updates to existing sites. When you publish a new webpage, crawlers have access to it.

It's easier for Google crawlers to find your webpage when you use internal and external backlinks. The faster these bots get to your page, the faster they can index it for search. Crawlers index pages for the algorithm to analyze.
Google Algorithm Analyzes and Ranks Pages
The Google algorithm has many criteria for ranking web pages. One is relevancy, which Google determines by analyzing keywords and links.

Another is content quality. Google's algorithm is so advanced that it can differentiate between AI-generated content and a human's. It knows how to discern natural speaking patterns and will actively suppress content that doesn't meet that standard.

Google also compares the keywords on your web content to user search terms. So, one of the easiest ways to optimize a page is by using keywords, tags, and meta descriptions on your web and landing pages.

In conclusion, to make your site rank higher on Google's search engine results pages (SERPs), you must have a well-designed website with professional content which includes visuals such as pictures or video when possible. If you're unsure where to start, consulting with an SEO expert may help.
Creating Great Content
Alongside SEO, content marketing is another crucial inbound marketing strategy that, when optimized, drives clients to your business directory website.

Content marketing often refers to blog content and articles created by companies that advertise themselves as the go-to resource on a particular subject matter.

SEO, quality, novelty, and relevance are paramount when creating blog content. Here's a breakdown of how those qualities can help you create a successful content marketing plan:
Optimize Your Content
Remember that search engines use keywords to find and rank pages. Keywords will help you rank higher on search engine results pages and make it easier for potential customers to find your directory.

Remember to incorporate both short and long-tail keywords into your content. And don't overstuff your keywords - the Google algorithm suppresses keyword-stuffed content. 
Create Top-Notch Blogs and Articles
Don't create vague content. It may sound easy to write a fluff piece with high-volume keywords and wait for the clicks to roll in. But content packed with relevant, accurate, new information always outranks fluffy content.

So, it would be best if you focused on quality when creating blog posts on your business directory website. Quality means writing a well-organized post with good grammar and spelling and providing insightful information so readers can learn something new.
Content Synthesis: Generate New Ideas for Great Content
If you browse your competitors, you'll find that most (if not all) of them already have active blogs. Conduct an audit of their content to learn what your target customer base wants to learn. It will help you better understand your customer base's pain points so you can generate content that addresses them.
Focus on Relevance
Content relevance is vital for ranking well on SERPs. Google's algorithm can recognize if you're a business directory website writing about gardening and will not promote such content.

If you want your content to rank well, focus it on your business niche. It may feel like that limits your content production capabilities, but you'll find that many relevant topics and new updates will keep you generating regular content for a long time.
Social Media Inbound Marketing Channels
Do you have a favorite brand Twitter account?

Companies like Wendy's, Slim Jim, and Duolingo have successfully used their social media channels to generate interest in their brands. Your business directory website can do so as well.

Begin by determining the best social media sites to reach your target audience. For business directories, this often includes social media sites where local businesses are active like:
You can build a social media following using a variety of strategies. Try following relevant businesses, competitors, existing customers, and potential customers first. You may get a few follow-backs!

Then, begin posting consistent, relevant, and engaging content across all your channels. Use relevant keywords and tags to make your content findable online. Soon enough, you'll have more followers and visibility on social media.
You can use your new following to funnel leads to your business directory website.
How to Use Video Marketing for a Business Directory Website
Video marketing is increasing in popularity among many businesses. That's in part because the Google algorithm has begun showing more video content on regular search page results in response to user habits.

You can take advantage of this shift by engaging in video marketing across your platforms. Consider how each piece of content you create could work in a video format. If you can create a video on the topic, do it.

Then, upload it to the relevant channels with proper formatting and keywords. You'll find your video content ranking alongside the rest of your content and improve your SEO success.
Tailoring Inbound Marketing Strategies for the Google Algorithm
We've already touched on how to tailor your web pages for SEO, but you should also consider search rankings when creating your blog, social media, and video content. Even though social media and video-sharing sites don't tout themselves as search engines, they all have features similar to Google's algorithm that ranks and sorts your online content.

Google also indexes these pages. So, you should stay on top of SEO best practices in everything you create online.
Optimize Content For Voice Search
Voice search is becoming a preferred search method among Google users. However, voice searchers tend to use natural speech patterns instead of short keywords.

Therefore, voice search works best with long-tail keywords. The more specific you are, the better your chance of being found by voice search engines.
Make All Content Mobile-Friendly
Google prioritizes mobile-friendly content across all search mediums, so your website must be optimized for mobile. Rest assured that all directory websites build on the Ideal Directories platform, are mobile-friendly. 
Abide by ADA Accessibility Guidelines
ADA guidelines are essential when it comes to inbound marketing. This is because your content needs to be easy to use and accessible.

If people can't easily find your website, then the likelihood of them finding you will be pretty low. Easy-to-use sites rank better, and following ADA guidelines makes your content accessible to everyone.
Start Your Local Directory Today
Having a business directory website can be lucrative. And with inbound marketing strategies, you can grow your directory without spending too much.

Managing a local business directory with Ideal Directories is easy and provides optimal growth potential. Once you start, the amount of money you can earn in generating passive income is limitless. Ideal Directories offer a multitude of resources to help you multiply your growth and provide the resources you need to succeed. Get started and secure your financial future today.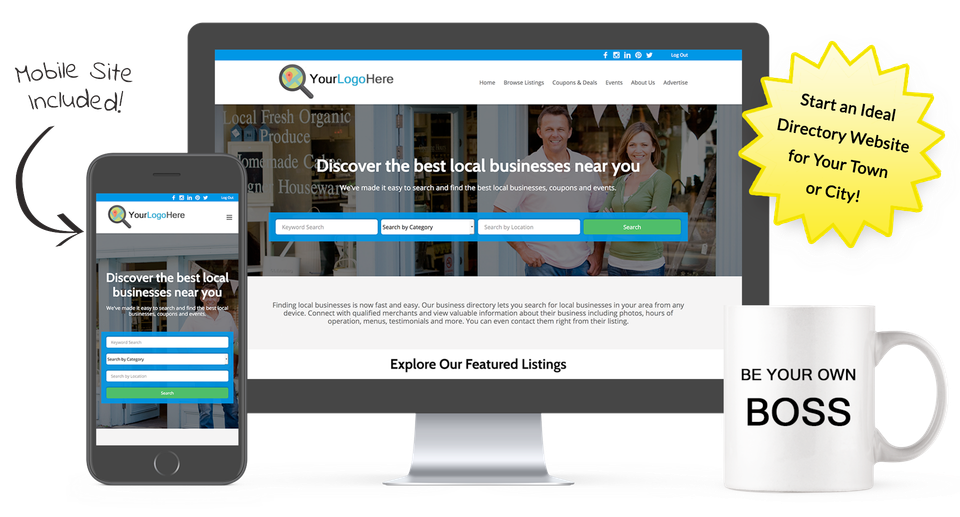 Start a Directory Website for Your Town or City with Ideal Directories!
Make money promoting local businesses, coupons & events in your area.