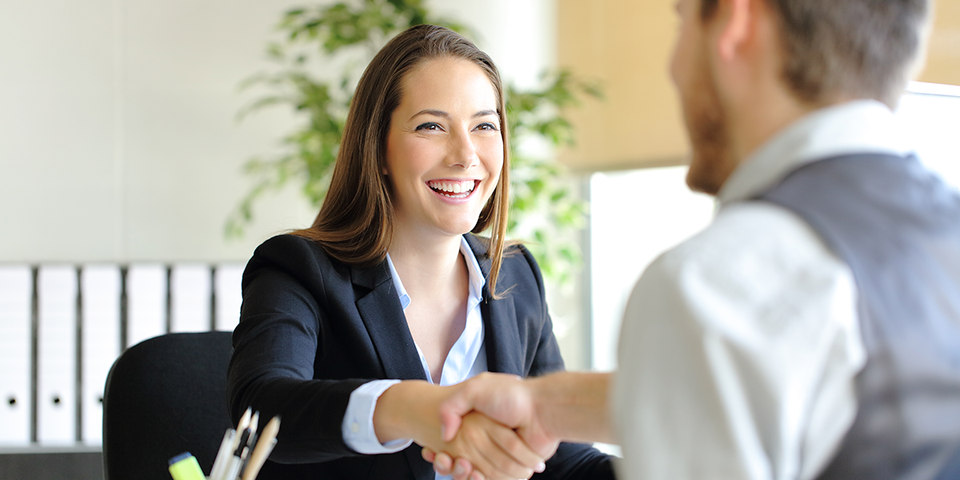 6 Tips for Hiring a Sales Rep for Your Directory Website Business
Published on April 14, 2021. Updated on June 20, 2022.
While you can certainly run an Ideal Directories website business as a "soloprenuer," there may come a time when you want to expand and hire a sales rep. Hiring a sales rep to help you sell listings to local businesses can help you maximize your sales efforts and multiply your earning potential. For those who struggle with sales themselves, hiring a dedicated sales rep can be a great option, allowing you to focus on the other parts of the business you truly enjoy and that you're good at.
Whether you are looking to replace your personal sales efforts or simply add to them, here are six tips for hiring a sales rep for your directory website business.
1. Look for People with Related Sales Experience
The best sales reps for directory websites are those who have similar work experience. Look for people who've sold advertising to small businesses before, including newspaper sales reps, Valpak sales reps and yellow pages advertising sales reps. The pitch they've used in the past is likely very similar to that of selling directory listings. These reps also have existing relationships with a lot of local business owners so they will have an easier time setting appointments, connecting with the decision maker and earning their trust.
2. Post an Ad on Job Sites
Start by writing an ad that resonates with your ideal candidate and generates their interest. Include some information about your company, what the position entails, any qualifications or requirements and how to apply. You can also mention some of the perks of the job such as the ability to work from home, make their own hours, and the compensation plan you will be offering, whether it's commission-only, hourly or salary. Post the ad on popular job sites like Craigslist, Indeed, CareerBuilder and LinkedIn. 
Here's a sample job listing you can use for inspiration. Be sure to customize it for your own company by adding your own directory website name.
-----------------------
Advertising Sales Representative Wanted
DIRECTORY NAME is a hyperlocal community website featuring local businesses, coupons and events in and around YOUR CITY. We are seeking a high-energy, experienced and passionate sales representative who enjoys being on the phone and talking to small business owners. 
As a Sales Rep you'll be responsible for generating leads (google, social media, networking, etc), calling local businesses, making appointments and selling advertising on DIRECTORY NAME. We provide training and full sales and marketing support including sales scripts, flyers and brochures.

Responsibilities:
Generating leads

Networking with local businesses

Scheduling appointments

Cold calling and face-to-face sales

Visiting clients and potential advertisers to present advertising options

Obtaining payment from clients

Meeting or exceeding sales goals

Preparing weekly and monthly reports
Requirements:
Experience in sales

Understanding of the sales process and the importance of following up

Commitment to providing excellent customer service

Excellent verbal and written communication skills

Superb interpersonal skills, including the ability to quickly build rapport with clients

Basic computer skills

Able to work remotely and visit clients when needed

Maintain professional composure for both phone and in-person sales

Maintain a team-first attitude by achieving related results as needed
How to Apply
Send your resume to email@email.com to get started.
-----------------------

3. Put Together an Attractive Compensation Plan
You'll need to decide how you plan on compensating or paying a sales rep. Depending on your personal preference and financial situation, you might want to pay an hourly rate, a set salary or commission-only. If you're hiring someone just to make cold calls and set appointments for you, then an hourly rate might be best. If you want a salesperson who will be responsible for generating leads, making appointments, visiting businesses and closing sales all by themselves, than a salary or commission-only structure might be more appropriate. Many sales reps are accustomed to working "commission-only." Commission-only sales reps only get paid when they make a sale. This is great for you because you don't need to spend any money to hire a salesperson and it eliminates the risk of having to pay them if they don't perform well.
There are a lot of benefits to a commission-only position for job seekers as well. Commission-only jobs tend to offer more flexibility and gives sales reps the ability to work remotely, set their own hours and make their own schedule. It also puts the individual employee in control of how much money they make with unlimited earning potential. This is great for salespeople who are self-motivated and like to work independently. 

Here's a tip:
If you're paying commission-only, consider giving the sales rep one or two month's worth of ad revenue for every business they sign up. So if you charge $50/month for a listing, you would compensate the sales rep $100 for every new advertiser they bring on board. Considering an experienced salesperson can sign up 2 -3 businesses every workday, it's easy to see how this can be an attractive compensation plan and lucrative job opportunity for motivated individuals. If you allow businesses to sign up for a yearly plan, then you might have a higher compensation rate for that, since more money is being collected up front from the client.
4. Set Realistic Goals and Expectations
It's important to establish realistic sales quotas and hold your sales rep accountable. Setting the bar too high will likely result in a frustrated and discouraged employee. Setting the expectations too low and you might be selling yourself short. Consider starting with smaller, easily attainable sales goals and gradually increase them month to month. Speak to your sales reps daily and be available to address any questions or concerns they have. Hold weekly or monthly meetings (live or virtual) to review their performance, set new quotas, and discuss ways to help them improve their closing rate. Remember: it's going to take some time for a sales rep to get comfortable with the product and the sales process. You also need to remember that the sales cycle might be longer for some businesses and take weeks or even months to close. The most important rule for selling is to always follow up. 
According to MarketingDonut, only 2% of sales occur at a first meeting and 80% of prospects will say "NO" four times before they say "YES." That means it can take FIVE continuous follow-up efforts to close a sale. However, the majority of salespeople, 92% to be exact, will give up and stop calling after the fourth call. The small percentage of salespeople who actually follow up 5 times or more are the ones who close the majority of sales.
5. Provide Sales and Marketing Support
Equipping your sales reps with the right resources will give them the confidence they need and help them close more sales. Utilize the sales and marketing resources that Ideal Directories provides you, including sample sales scripts, flyers, and brochures. It's best to get your brochures professionally printed with your company logo, and give them to your sales reps to handout to local businesses. Be sure to provide your sales reps with personalized business cards to use when meeting and following up with potential advertisers. You can even share some of the articles and guides found in our blog that offer sales tips and suggestions.
At Ideal Directories, we are constantly adding more resources that you can share with your sales reps. Whether it's sales tips and suggestions or a new flyer design, we are always looking to support our clients and help them grow their business. Have a suggestion for a new sales or marketing piece? Let us know.
6. Hire More than 1 Person
If you're looking to expand your sales potential, consider hiring two or three candidates at a time. There are a lot of advantages of hiring more than one sales rep for a single position. Hiring multiple sales reps creates healthy competition that can be used to motivate each other to perform better. Hiring multiple sales reps will also help you establish accurate benchmarks and sales quotas based on the performance of each person. Lastly, hiring multiple sales reps will help you "weed out" any reps that aren't performing well and will reduce your risk of being left without anyone to help you sell.

Ready to Hire Your Next Sales Rep?
When it comes to selling listings on your business directory website, you don't have to go it alone. Whether you're looking to hire your first sales rep or are looking to expand your sales force, follow these tips to make the most of your next hire. The more people you have working for you, and the more experience they bring with them, the more your business will flourish.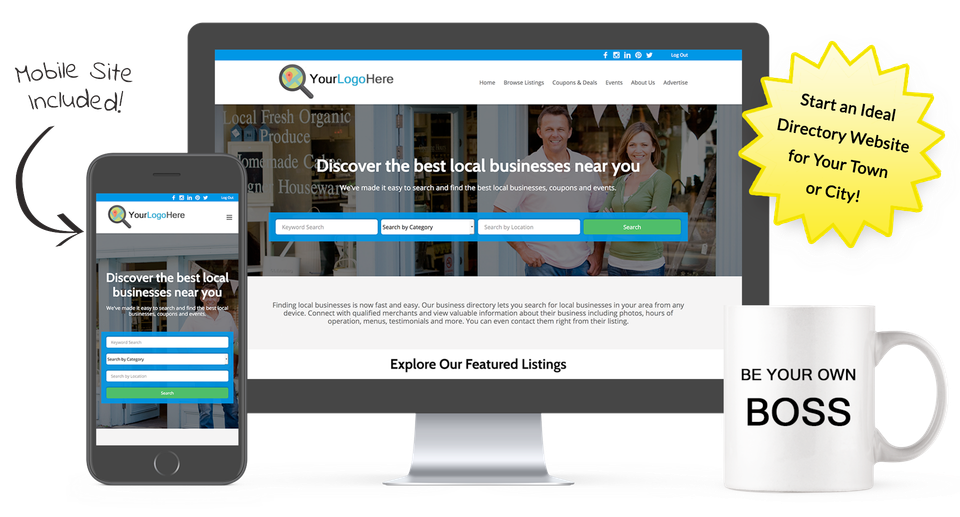 Start a Directory Website for Your Town or City with Ideal Directories!
Make money promoting local businesses, coupons & events in your area.