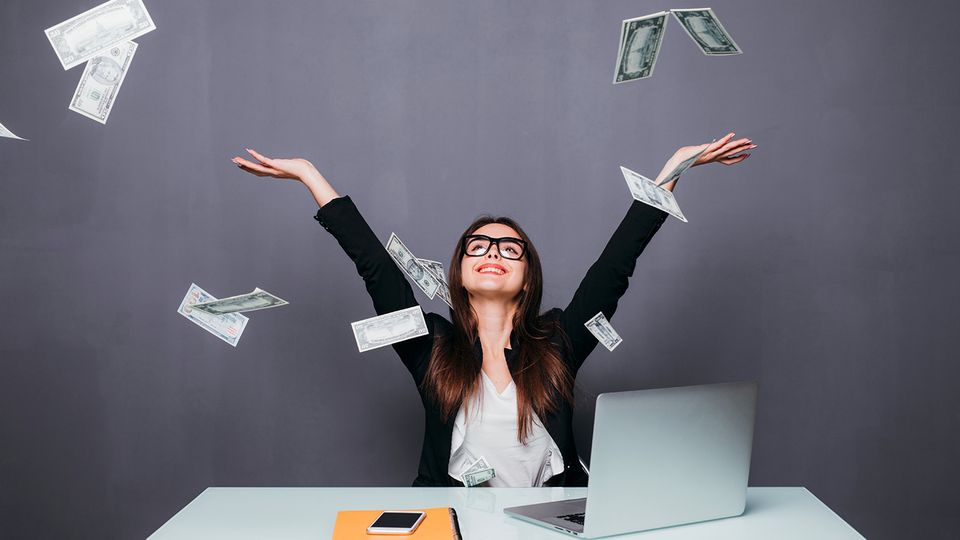 Why Directory Listings are Easy to Sell to Local Businesses
February 9, 2021
For years, directory websites have proven to be both an effective marketing tool for local businesses and a profitable business model for entrepreneurs. Running your own local directory website can be a great business opportunity that generates thousands of dollars per month in recurring income. The primary way to make money from an online business directory website is to sell listings to local businesses. These listings can help businesses boost their online visibility, improve search engine ranking, increase their website traffic, and ultimately help them reach more customers online.
The recent COVID-19 pandemic has fueled the popularity of directory websites even further. With online advertising on the rise and more and more small and medium-sized businesses rushing to boost their digital presence, directory listings are a no-brainer form of advertising. Here are 4 reasons why directory listings are easy to sell and why this is a great time to start your own business directory and coupon website with Ideal Directories.

1. Directory Listings are Affordable
Compared to traditional advertising, like print, direct mail, radio, and television, a listing on a local directory website is a small fraction of the cost. On average, most directory websites will sell a listing for anywhere between $25 - $99/month, which fits the marketing budget of businesses of any size. The low price point enables quick decision-making from the customer and minimizes resistance during the sales process. 
When the cost of marketing is only a drop in the bucket for a local business, it's much easier and faster to sell. With Ideal Directories, you can create multiple pricing plans starting with a low-cost option that even the smallest businesses can easily justify with little hesitation. You can also offer higher-priced plans with more features that appeal to larger businesses. Often times you'll find that even your premium plans are much more affordable than other advertising options.
2. Directory Listings are Easy to Understand 
The overall concept of a directory website is not rocket science and it's easy for anyone to understand. The majority of small businesses are already familiar with what a directory website is, and the benefits a listing offers. You'll find that even older business owners understand the value of a directory listing and might even associate the concept to a digitized version of a "yellow pages" or a phone book, which most businesses were accustomed to advertising in back in the day. 
Thanks to the internet, directory websites have since replaced the printed phone book in most areas, making it easier to search and find local businesses. With Ideal Directories, merchants can embellish their listing with photos, events, coupons, reviews and more to engage visitors and attract customers.
Uncomplicated products are always easier to sell, particularly when customers already have a high degree of familiarity with the concept. You will not have to invest too much time or money trying to explain, educate, or convince customers about why a listing on your directory website is the right strategy for their business. 
3. Directory Listings have Mass Market Appeal 
The great thing about selling online business directory listings is that you can sell them to just about any industry or type of business. Unlike other forms of advertising that might be targeted to specific market segments, you can pretty much sell a directory to any local business in your area, whether it's a restaurant, retail store, service based business, or professional service. There are literally thousands of potential advertisers in every local market. Mass market appeal means more earning potential for you.
While B2C (business to consumer) businesses are often the most common advertisers on directory websites, it's important not to neglect the B2B (business to business) market. B2B businesses, such as manufacturers, wholesalers, importers, and exporters are increasingly going digital with their marketing and promotional activities, and could be willing to allocate part of their budget for advertising on your local business directory as a way to reach other business owners on your site.
4. You Can Sell Directory Listings from Anywhere 
One of the great things about starting a home-based business like a directory website is that you don't need to be physically present to sell a business listing. While many types of sales roles might require you to commute or be present in a sales office and engage with clients in person, you can sell directory listings from anywhere – even the couch. Whether it's via email, over the phone, via texting, or even through social media, it's easy to get your message across without having to be present in the flesh. 
At Ideal Directories, we provide various marketing resources to assist you in your sales efforts. From sample sales scripts and professionally designed brochures, to social media marketing tips, our goal is to help you you sell listings anyway possible, whether it's face-to-face, over the phone or online.
You may automate the sales process even further by encouraging businesses to simply visit your site, choose a plan, create their own listing, and the payment is automatically transferred to your account. This way you can build a sustainable, recurring stream of passive income. Search engine optimization, (SEO), pay per click (PPC) ads, social media marketing, email marketing, and locally sponsored articles and posts are all popular digital marketing tools that can help you promote and sell listings online. 
Launch Your Own Local Business Directory & Coupon Website Today!
Starting your own online business directory and selling listings has never been easier. Ideal Directories' easy-to-use platform will enable you to launch your own business directory and coupon website for your town or city in less than 24 hours with absolutely no experience required.
You can work from home, and you don't need any technical skills to run your business. Our directory software includes everything to get your business rolling from day one. Get ready to make money selling listings and ads to local businesses in your area. 

Click here to sign-up

 or schedule a call with us to learn more.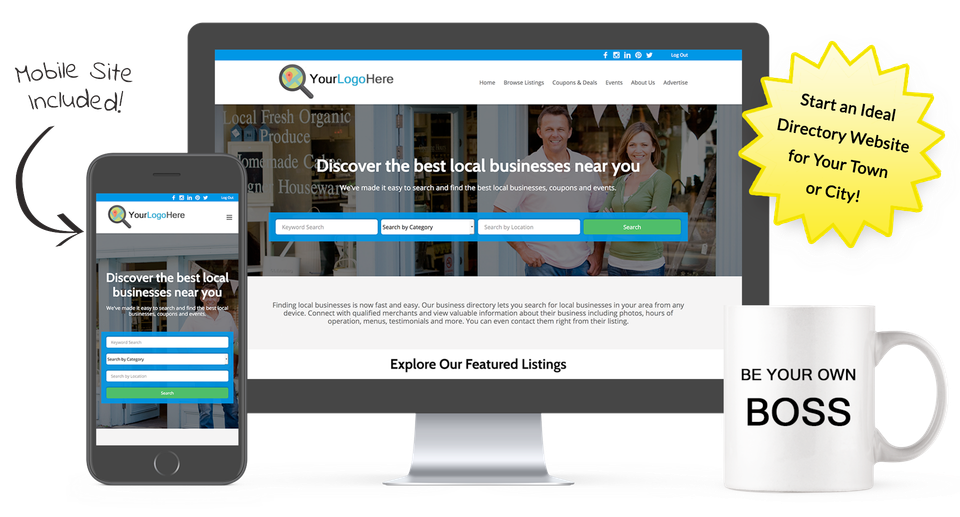 Start a Directory Website for Your Town or City with Ideal Directories!
Make money promoting local businesses, coupons & events in your area.