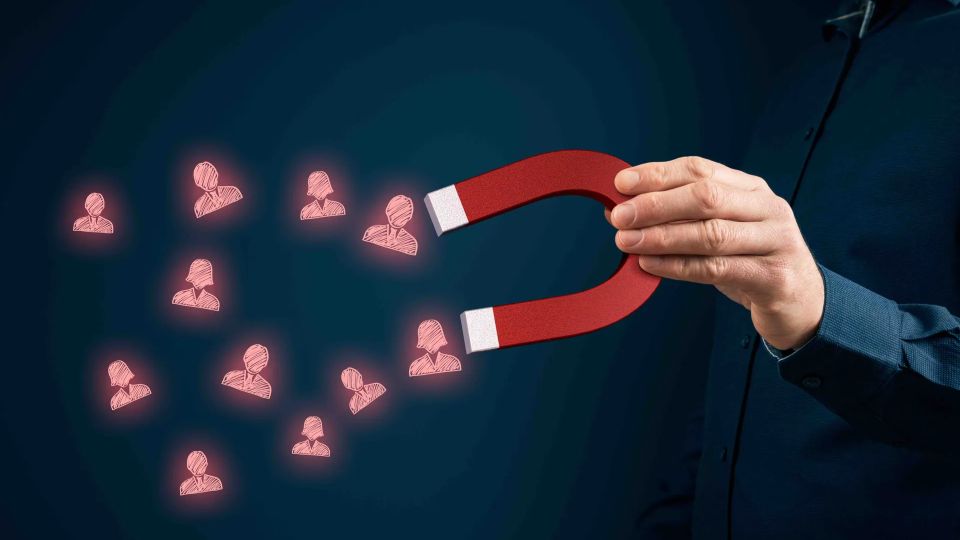 4 Ways to Attract More Advertisers to Your Business Directory Website
Published on October 31, 2022
Starting a business directory website is a great way to build passive income working from home. However, in order to build passive income, you'll need to have paying clients. While there are several ways to generate revenue from a business directory website, the majority of your income will likely come from selling listings to local businesses.

A listing is a dedicated page on your directory website that includes all the important details about a business including their address, contact information, description, services offered, and hours of operation. A business listing can also include things like their menu, photos, coupons and even reviews. Combined it provides a robust online presence for any local business looking to increase their visibility online and search rankings. Directory listings are also a valuable resource to local customers searching online.

So how do you attract more paying advertisers to your business directory website? It starts with setting up your directory website for success. That includes getting a professional logo design, choosing a clever domain name, optimizing your site for local search, becoming active on social media, and of course promoting your directory website to the community–  both online and offline.

However, there is a lot more you can do as a directory owner to drum up business and increase sales. Taking a proactive approach is the best way to increase revenue rather than sitting back and waiting for clients to come to you. But that doesn't mean it needs to be complicated or require endless hours of hard work. Sometimes all it takes are a few simple actions or changes to your business to see results. Here are 4 simple ways to attract more advertisers to your business directory website. 
1. Add more categories to your site
A core component of directory websites is the ability to search by category. For most directory websites, the categories will be specific industries or types of businesses. For example, common categories include accountants, doctors, lawyers, and restaurants. Visitors to your site can filter their search results if they're looking for a specific type of business. Think of each category not only as a way to search your website, but as an opportunity to sell more listings. Are you missing out on any opportunities by not including certain categories on your directory website?

Take a moment to review the categories currently listed on your site. Then think about industries currently not featured on your site. You might be turning away advertisers coming to your site who don't see their industry listed or you might be overlooking some clear opportunities for expansion. Perhaps you've witnessed an uptick in cannabis and medical marijuana distributors open up in your area. Adding a dedicated category for this industry can help attract them as an advertiser.

You might even want to break broader categories down into smaller, more specific categories or niches. For example, you might expand "Restaurants" to include categories for specific cuisines. You can also expand "Home Services" into dozens of smaller categories including contractors, plumbers, electricians, chimney cleaning, etc. The list goes on.
Just be careful not to add too many categories. Having too many options can quickly become confusing or overwhelming for both consumers and advertisers.
2. Seek out the "popular" businesses in town
Every town has its landmark businesses who've stood the test of time and everyone knows about them. Whether it's the busiest restaurant in the area, a well-respected doctor or lawyer, or that mechanic that everyone in town seems to go to. Adding these businesses to your site can be a great way to improve the credibility of your site and attract other advertisers in your area.

Keep in mind, you don't need to necessarily sell listings to these popular businesses. Sometimes adding them for free or at a significant discount is just as effective. Your goal is to populate your site with some well-known businesses so you can leverage them in the sales process. Most business owners have a serious case of FOMO (fear of missing out). They don't want to miss out on an advertising opportunity that other competitors in their field are taking advantage of.

Start by adding at least 1 - 3 popular businesses to each category on your site. Then reach out to their competitors and mention the other businesses in that category. When they hear of a successful competitor on your site, they'll think to themselves "If that business is advertising on this website, so should I".
3. Offer a discount or coupon code
Let's face it – everyone loves a good deal. Discounts always attract customers and help create a sense of urgency. Offering a discount on your current plans and prices can be a very effective way to attract more advertisers to your directory site.

Using coupon codes is an easy way to offer a discount on any of your directory advertising plans. A coupon code is a short word or phrase that customers can apply during the checkout process to get a discount. With Ideal Directories, it's easy to utilize coupon codes in your marketing. You can offer advertisers a discount when they sign up for a listing on your site. The discount will automatically be applied when they enter the code and submit payment. Whether it's 10% off, 20% off or more, it's entirely up to you. Experiment with different offers and discount amounts to see which has the biggest impact. If you're not getting the amount of signups you'd expect from your offer, try discounting the price even further.
4. Increase the value of your directory 
Another way to attract more advertisers to your directory website is to increase the value of a listing on your site. Look for ways where you can increase the value of a listing, both on your site and even off your site.

For example, you might include a free banner ad for advertisers who sign up for a premium listing. You can even offer to take photos and populate listings for a business on their behalf. This extra level of service is extremely attractive to busy business owners who might not be that tech savvy.

There are also plenty of ways to increase the value of a listing even off your site. For instance, you can promote your advertisers off site on your social media pages or in a monthly email newsletter to get them more exposure.

Sometimes it's the little "bonuses" or extras that attract advertisers and help them justify the expense of paying for a listing. If you make the value or return on investment clear, it makes the decision making process faster and easier for advertisers.
Start attracting more advertisers to your directory today!
The great thing about starting a business directory website is that there are always opportunities to grow without investing a lot of time and money. Don't think you need to spend a fortune on Google ads to get advertisers on your site. Sometimes it's the simple things that have the most impact. In this article we mentioned 4 easy ways to attract more advertisers to your site that anyone can implement. Apply them today and start reaping the benefits to your business.

Interested in starting a local business directory website for your area? Our turnkey platform includes everything you need to get started with no experience required. Check out our plans and pricing to learn more and get started today.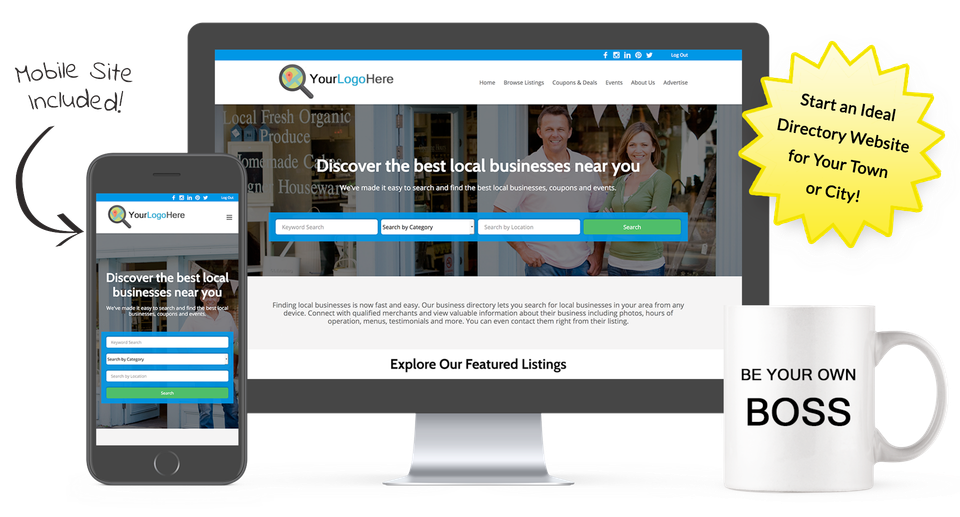 Start a Directory Website for Your Town or City with Ideal Directories!
Make money promoting local businesses, coupons & events in your area.