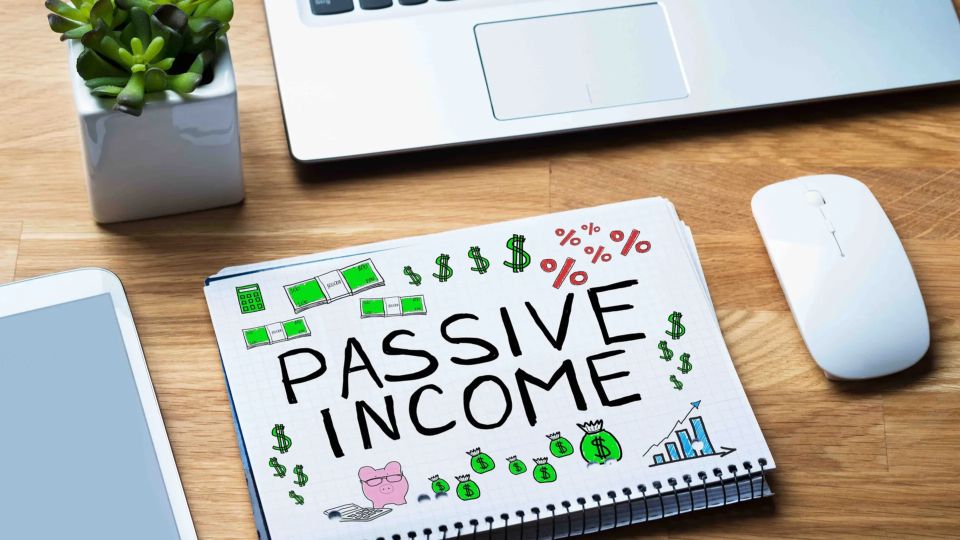 The Top 3 Reasons Why Passive Income is the Key to Financial Success
Published on May 16, 2022
In our hustle-and-bustle world, it's easy to feel like income is something we have to actively go out and get. But what if it doesn't have to be that way? What if you could create a stream of income where you only had work for a short period of time up front—and then reap rewards for years down the road with little additional effort? That's essentially passive income in a nutshell.

In this article, we'll discuss the benefits of earning a passive income running your own business, and how you can do so with your very own business directory website.
Passive vs. Active Income
When searching for a business to start, you'll probably ask yourself, "how are you going to make money?" This may seem like an obvious question, but the answer can help determine how much time, money, and effort you want and need to put into your business to generate revenue.

A business can be structured to make active income and/or passive income. Active income, as the name implies, requires you to work actively in order to earn it. A job that pays an hourly wage is an example of earning active income. Passive income on the other hand allows you to generate recurring revenue after you've put in the initial work. A passive income business is one of the most efficient and scalable business models. Like any other type of business, there is an upfront investment to be made, but once in place, the management is minimal and earning potential is substantial.

One of the perks of starting a local business directory and coupon website is that it can provide a steady source of passive income. Your main source of revenue will come from selling business listings and advertising on your site. This will require you to go out and pitch local business in your area (active income). However, once you get an advertiser on board, you'll continue to get paid every month resulting in passive income.

That's the great thing about a subscription-based, passive-income business like a directory website. Businesses pay you monthly to be featured on your site. They can come to your site, choose a plan, sign up themselves, and the money will get deposited into your account every month without you having to lift a finger. The more listings and ads you sell, the more money you will make.

Keep reading to discover how passive income can impact your personal and financial success.
Reason #1: Passive Income Provides Career Flexibility and Allows You to Explore New Opportunities 
Working a regular job can be pretty limiting in terms of new opportunities. Your day-to-day responsibilities will likely consume all of your time and effort. However, if you have a business that generates passive income you'll have the freedom and flexibility to explore new opportunities that might come your way. With that you'll be able to gain career independence instead of being tied to a single job and source of income. Instead, you can explore different business options and pick the one that excites you the most!

When you can start a business that generates passive income, you can work at your own pace from any location. You can begin small earning some extra income while you're working full-time and, potentially, make your small side business into a full-time endeavor later. And if you succeed at generating enough income with your side business to become financially self-sufficient (i.e., quit your day job), you have all of those opportunities for yourself—no one else to consult or inform about what you should do next. This kind of freedom is available only if you start a business and earn passive income.
Reason #2: Passive Income Allows You to Invest in Yourself and Achieve Your Goals Faster
Passive income isn't just about making money in your free time, it can also help you achieve your long-term goals faster. Having a passive income allows you to invest in yourself and your future, whether it's for the purpose of education, saving, leisure or growing your business. You don't have to worry about losing your paycheck at any given moment—you have cash coming in even when you aren't working. Plus, because you have a constant cash flow, you'll be able to invest in making your goals a reality faster and easier than other people.

Moreover, people will respect you for investing in your own success; whether that means a steady income or retirement funds (or both), you'll know that every dollar you invest in your business also brings value elsewhere.
Reason #3: Passive Income Provides Peace of Mind and Financial Stability
Having a passive income can help you gain peace of mind and financial stability. With high uncertainty in the job market these days, passive income can give you a sense of comfort knowing that no matter what happens you have money coming in. A consistent flow of income helps you concentrate on growing your business even more. It frees up your time and allows you to spend your effort and money where it can do some good.

Additionally, when you own your own business you can increase your earning potential by adding different streams of passive income. For example, you might start with a single directory website for your local market. Overtime, you can expand to nearby towns and cities and operate a network of local, revenue-generating business directory websites.

You can also expand your revenue by branching out into different products or services. For example, selling directory listings to local businesses poses the opportunity to offer additional products or services they might need such as web design, reputation management and social media marketing. 
Tips for Choosing a Business that Generates Passive Income
When choosing a type of business to help bring in a passive income, look for one that  has the following 5 traits:
Scalable - It's important to understand the potential growth of a business and how it allows you to expand as you increase sales and build up your clientele.
Efficient - The business requires minimal labor, so you can operate as a solo entrepreneur or hire one or more people to help with the business. If you plan on scaling aggressively later on, make sure your initial model can support an increase in business.
Longevity - Consider whether or not there is a long-term need or popular demand for the service or product you are selling.
Affordable - Selecting a business that is highly affordable offers you more opportunities for income generation and allows you to grow while keeping expenses manageable.
Profitable - Identify the earning potential and other ways that you can create multiple passive income streams. 
Earn Passive Income with a Business Directory Website Powered By Ideal Directories
A true entrepreneur knows that active and passive incomes are important, and having a balance of both can truly fulfill your potential in business. While passive income can be earned in many ways, finding the right business opportunity can help put you on the path to success and gain financial stability. Just like any other kind of investment, not all passive income business opportunities are created equal so it is important to research the traits to help determine if it's the right fit for you.

If you are looking for a great way to earn passive income part-time or as your full-time job, consider starting a business directory and coupons website powered by Ideal Directories. It checks off all the boxes of what makes a great passive income business. Plus, there's no prior experience required so you can start your business today and begin securing your own financial future.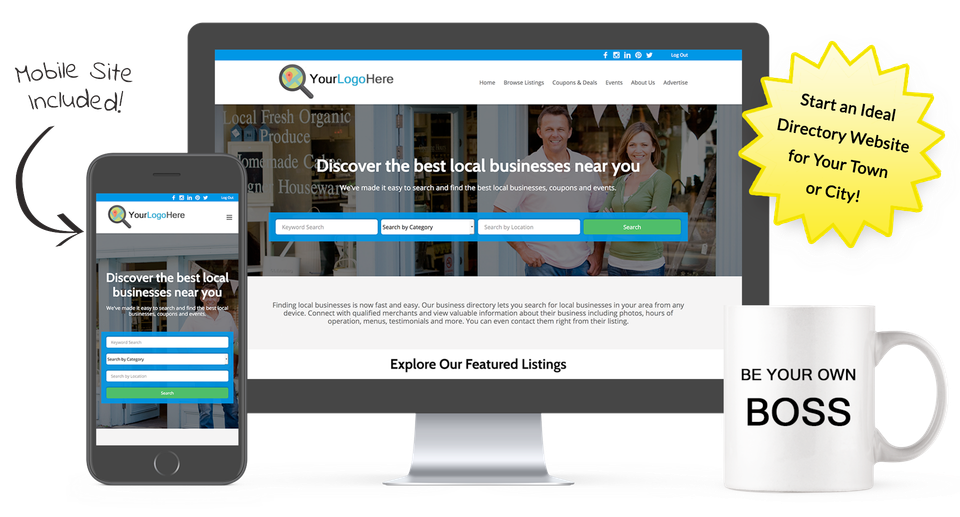 Start a Directory Website for Your Town or City with Ideal Directories!
Make money promoting local businesses, coupons & events in your area.