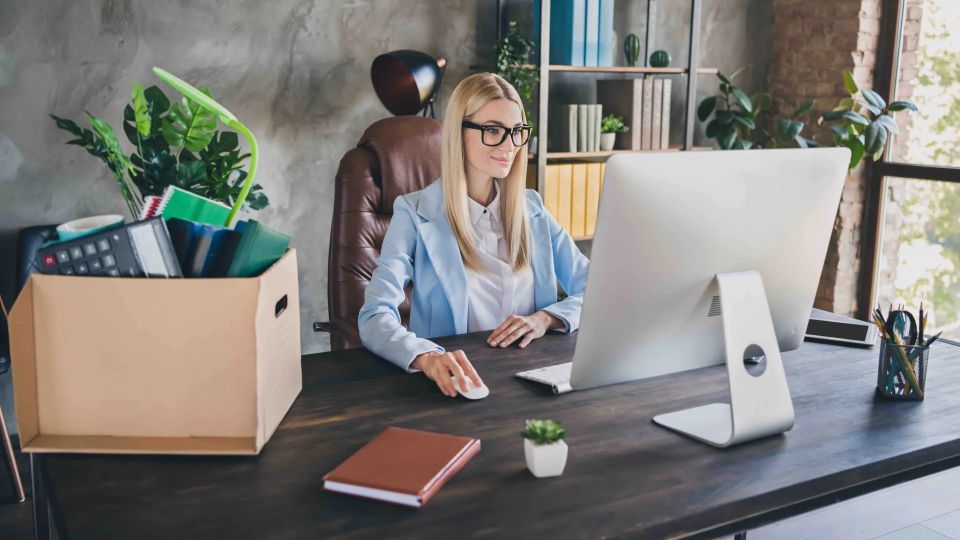 12 Reasons Why a Directory Website is the Best Recession Proof Business Idea
Published on February 20, 2023
There's no denying that the past few years have been challenging for everyone. The pandemic had a profound impact on the economy, and many businesses struggled to stay afloat. If you want to secure your financial future and avoid becoming a statistic during the next recession, it's worth considering starting a recession-proof business.

One such business idea that has proven to be resilient during economic downturns is a directory website. A directory website is a platform where businesses can list their products or services, allowing potential customers to find them easily. By providing a valuable service to both businesses and consumers, a directory website can generate a reliable income stream even in times of economic uncertainty.
With the right approach and a well-executed business plan, a directory website could be an excellent recession-proof business opportunity for you.
1. Low-Cost and Low-Risk
One of the most significant reasons to start a directory website is that it doesn't cost a lot. You can start your business with Ideal Directories for $159 per month. So if you have almost no business budget, you can still start a business and make money. Other businesses require hundreds or thousands of dollars to start.

The low startup costs and the fact that the business is all online also means it's not very risky. Of course, it can take time to start getting directory listings. However, you can cancel your Ideal Directories plan at any time if you decide the business isn't for you. Or you can leave the business to run itself after you build it up a bit to focus on other things.
2. Businesses Always Need to Advertise
When it comes to recession-proof business ideas, it helps to choose something that people need to do. Businesses need to advertise their business, and that need doesn't go away during a recession.

If anything, businesses may try new types of advertising during a recession. That way, they can try to get as many customers or clients as possible to get them through this difficult period.

You can create an extra resource for businesses to use for advertising and marketing. Businesses will continue to pay for the directory listing, even as the economy goes up and down.
3. An Affordable Form of Advertising
Some business owners may not want to pay as much for advertising during a recession. Profits are probably down, and they have other set costs, such as employee salaries, to prioritize.

However, some form of advertising is still necessary for many businesses. Paying for a directory listing can be much more affordable than other types of ads, especially more traditional options, like TV commercials or billboards.

Even some digital advertising can get expensive, especially if an ad gets a lot of clicks. You can charge a flat rate for the directory listing, which can help businesses predict their expenses. Then, they may be more likely to maintain the listing throughout the next recession.
4. Help Small Businesses Survive
The affordability of a directory listing could mean the difference between survival and closure for some businesses. Your directory website could be the reason a small business makes it through a recession.

If your directory continues to get traffic, you can drive those visitors to these businesses. Then, you can help other business owners get the sales they need to remain open.

Unfortunately, some businesses may still need to close even if they use a directory for advertising. However, you don't have to do a lot to potentially save other businesses.
5. Provide Value to the Community
Another excellent reason to start a directory website is to provide value to consumers. While you'll make money from other businesses paying you, that will go away if your website doesn't help customers find the businesses they need.

Your website can share listings for tons of businesses that carry necessities. This can be especially helpful during a recession since other businesses might shut down.

For example, you could list some local grocery stores. If someone's favorite store has to close, they can come to your directory site and find a new alternative.
6. Sell Listings to All Industries
Another factor that makes a directory site one of the best recession-proof business ideas is that it applies to all industries. You can sell listings to every business from real estate agents to retail stores to service providers. That can help you diversify your clientele and increase the number of listings on your directory website. A general directory is a great option if you want to attract more businesses.

However, you can also specialize in a specific city or metro area and target local businesses. Alternatively, you could use your industry experience and network to start a directory website for your field. For example, you may have worked as a private piano teacher. You could create a directory website for other piano teachers or private music teachers of all instruments.
7. Predictable and Stable Revenue
The best recession-proof business is one that can get you through the tough times. An easy way to do that is to ensure you have stable revenue coming in each month. When you start a directory website, you can charge other businesses a monthly fee for their listing. Then, you'll take in that money every month until someone cancels their listing.

However, a lot of business owners will set up their listing and forget about it. That means you have an even better chance of maintaining your revenue month after month. Of course, some people may check up on their listing and see what traffic it drives. They might cancel if they aren't seeing results, but other business owners won't touch their account after they set everything up.
8. Quick to Start
Starting a directory website can also be relatively quick. All you need is a website and the ability to add business listings to it, which is easy to do with most website platforms.

Many website platforms are also easy to set up, so you could have a basic website running within a day. Then, you can start to contact businesses in your area or industry to get your first few listings.

Some other businesses require days or weeks of market research, product development, and other tasks. If you want to start a recession-proof business, it's good to get going quickly.
9. Easy to Scale
After you start a directory website, it becomes pretty easy to run and grow. You can make more money with each new listing someone buys, and you can add as many listings as you want.

If you get a lot of listings, you could even separate them out to different directory sites. That way, you'll be able to categorize the listings better, and you can add even more listings if you hit a limit.

Also, the business is entirely online, so you may only need to upgrade your hosting account to scale your business. You don't have to worry about moving into a larger office or holding more inventory.
10. Make Money in Multiple Ways
Another one of the benefits of a directory website is that it offers multiple income streams. Of course, you can make a lot of money from charging businesses for their listings.

However, you could include business listings yourself and charge business owners to claim those listings. That can be a great option at first to help fill out your website with listings before you get clients.

You can sell banner ads and put ads through Google Adsense on your site. When those ads get impressions or clicks, you can make a small amount. That's an excellent passive income stream that can increase your earning potential.
11. No Office to Maintain
Since you can run your directory website from a computer, you can work from anywhere that has internet access. You don't have to worry about leasing office space and paying for office equipment. It's an excellent business to run out of your home, so it's perfect for anyone who enjoys remote work. Paying for an office can increase your expenses unnecessarily.

And when a recession hits, you may need to move to a new office to save money. However, when you work from home, you don't have to worry about that, so you can avoid any disruptions in your workflow. If you have any employees that help you with the site, they can work remotely as well. It can be nice to work with others in person, but websites are easy to maintain when working from home.
12. Flexible Scheduling
When starting a recession-proof business, it helps to choose something flexible. Ideally, your business would make enough to support you so that you don't have to work elsewhere.

But things happen, and you may lose out on revenue when ad rates drop or when businesses that use your directory have to close. If you lose money, it can help to have a flexible schedule.

That way, you can look for a job or start another recession-proof business to pick up the slack. You can still work on growing your directory website on your own time.
Start One of the Best Recession-Proof Businesses Today
Many of the best recession-proof business ideas revolve around necessities. You may think of personal necessities, such as food or housing.

However, you can also start a directory website and help businesses continue to advertise. You'll be able to make recurring revenue from those businesses, and you can keep your expenses low.

Do you want to start a directory website? View our pricing to launch yours today.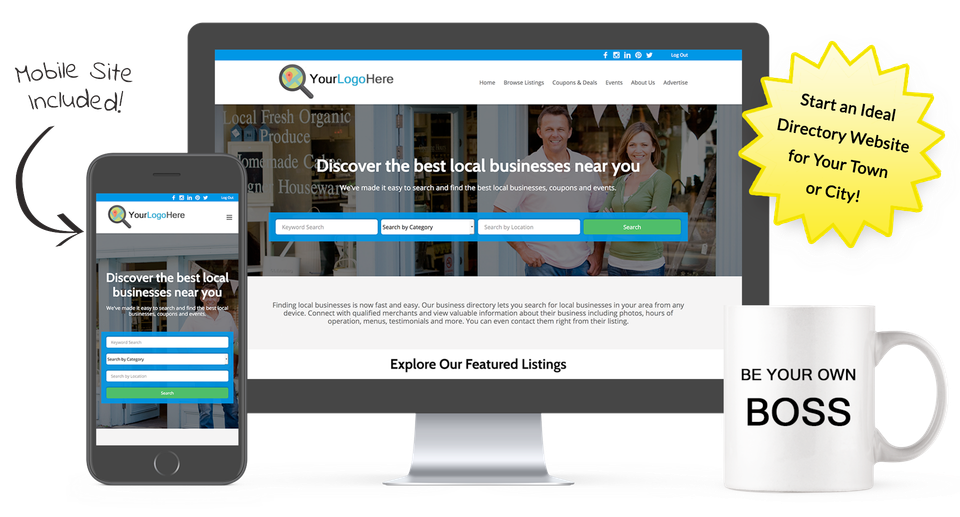 Start a Directory Website for Your Town or City with Ideal Directories!
Make money promoting local businesses, coupons & events in your area.