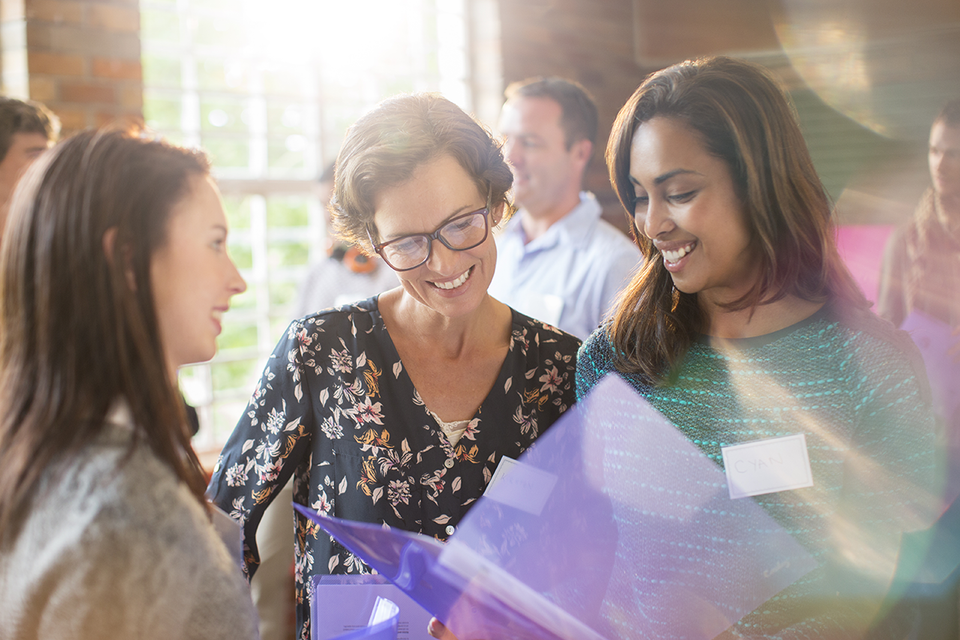 3 Reasons Why a Directory Website is a Valuable Resource for Every Community
Published on August 9, 2021
Whether you live in a large metro city or small rural town, starting a local business directory and coupon website can be an exciting opportunity for anyone looking to start their own business. It provides benefits to both local businesses and consumers, making it a valuable resource for any community.

With Ideal Directories, you can start a local business directory website for your community practically overnight. There's absolutely no technical skills or experience required and our turn-key solution gives you everything you need to get started for one low monthly fee.

If you're thinking about starting your own online business, here are 3 reasons why a directory website is a valuable resource for every community, making it a smart move.
1. It's Local
As a resident in the community your directory serves, you're perfectly positioned to sell listings and advertising because small local businesses prefer to work with fellow local business owners like yourself. Chances are you already patronize many of the businesses you're targeting, which gives you an advantage over the "out of towners." Large sites such as Yelp lack local appeal, but your business directory has a hyper-local focus tailored to an individual town or city.

Starting a local directory website also helps build a sense of community that is heavily accepted and supported by local residents. Almost everyone roots for the home team which gives you a distinct advantage over the large national sites.
2. It's Informative
76% of people who search for a local business visit that business within 24 hours. This alone makes a directory website a much sought-out resource for communities by providing access to valuable information such as local business listings, local coupons and local events. Residents can browse through listings to see what local merchants offer, check their current hours of operation, view photos, read reviews and can even send messages directly to local businesses.

When running an Ideal Directories website, you'll serve the community by connecting consumers to local businesses by offering coupons and deals. This is especially valuable in communities that are struggling economically.

A directory website is also a great way for businesses and organizations to boost attendance at their events. Businesses can promote their events on your site whether it's a weekly event like happy hour or live music, or a monthly special event like a fish fry or social gathering.
3. It's Effective
Educate local business owners by pointing out the amazing opportunity that exists for them by advertising on your directory website. For example, did you know that nearly 84% of shoppers recently said they would rather support a local business than a large corporation? You can use this to your advantage when you are pitching a local business on the benefits of advertising on your site.

A listing on your website is also much less expensive than traditional print advertising and benefits local businesses by offering a mobile optimized 24/7/365 advertising resource for reaching consumers. The affordability compared to mailers or a print newspaper that get tossed in the recycling bin is a big benefit you can leverage to make selling listings easier.
In Conclusion
A local business directory website is an exciting opportunity for you to bring a beneficial resource that will connect local business owners with the consumers that are most likely to buy from them. Have you been looking for an online business that you can start quickly and has the built-in advantage of being able to stand out from large corporations? Don't hesitate. Get started with Ideal Directories today!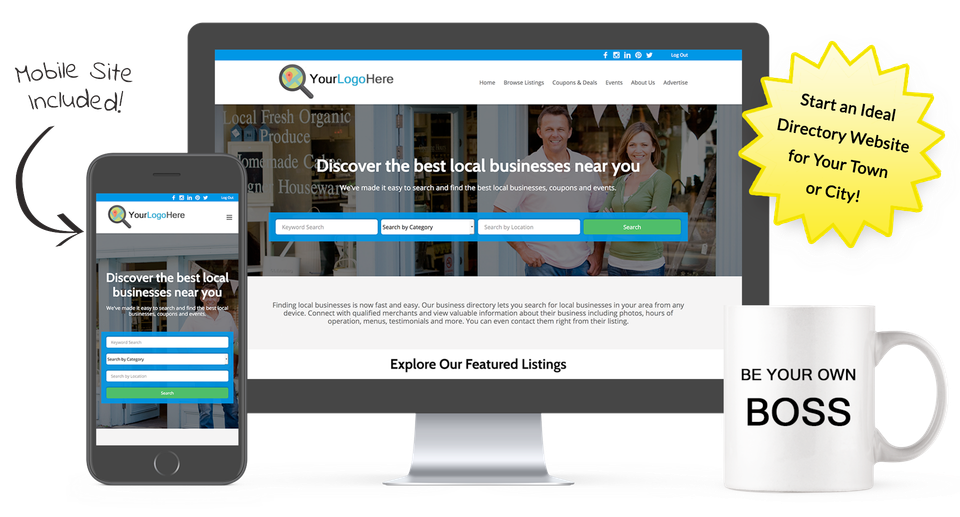 Start a Directory Website for Your Town or City!
Make money promoting local businesses, coupons & events in your area.