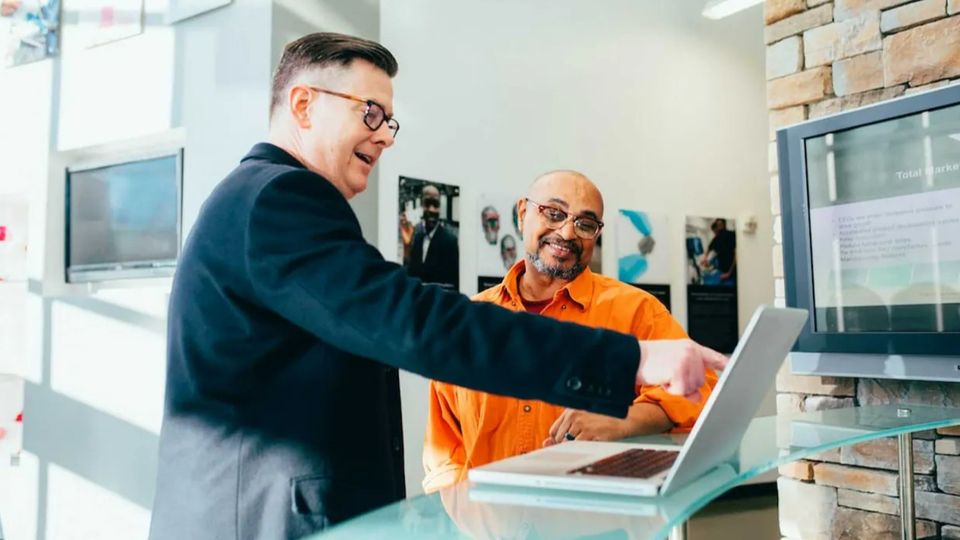 8 Add-on Services You Can Sell to Your Directory Website Clients to Boost Your Bottom Line
Published on May 1, 2023
You might think that the only way to make more money with a business directory website is to simply sell more listings on your site. However, one of the easiest ways to generate more revenue is to offer additional services to your existing clients. Even if those services extend beyond your directory.

It's a proven fact that it's much easier to sell to current clients than acquire new ones. Upselling add-on services to customers who already have a listing on your website can help you reach your revenue goals quicker, while increasing value and building customer loyalty.

If you're looking to grow your directory website and boost your bottom line, consider offering some of the following services to generate more revenue and strengthen customer relationships:
1. Featured Listings
Chances are you currently offer different tiers of pricing options for the listings on your site. A great way to increase revenue is to upsell any advertisers currently on a "basic" plan to upgrade to a featured or premium listing.

Featured or premium listings generally come with more benefits and increased exposure on your site so they are worth the additional investment. Make it a point to reach out and contact advertisers, and try to encourage them to upgrade their plan and opt for a featured listing. You can even sweeten the deal by offering to help populate a business's listing for them. 
2. Banner Ads
You'll have lots of prime real estate on your website that you can monetize through banner ads. That includes the top horizontal area, the right hand column, and the bottom of the page.

Each space allows you to sell a banner ad to your directory advertisers. This can provide additional exposure on your site and help drive more traffic to the business listing or even their website. Because banner ads provide a lot of visibility, you can sell them for a premium price. It's not uncommon for directory website owners to charge $100 - $300 per month (or more) for a single banner ad.
3. Web Design
As a directory owner, offering website design as an add-on service can be an extremely lucrative opportunity. Every business should have a professional website these days, yet sadly, most don't.

If you think you need to know how to code to start offering websites to your directory clients, think again. Website building platforms such as SiteSwan offer a fast, easy, and code-free way to create professional websites for small businesses.

The great thing about offering web design services is that you can generate both upfront and recurring revenue. For example, you can easily charge $500 upfront and $50/month for a basic business website.
4. SEO
You probably already know that directory listings provide valuable SEO (Search Engine Optimization) benefits to the advertisers listed on your site. But why not expand your offerings with additional SEO services.

For starters, you can help a business optimize their listing on your directory for an additional fee. This can include crafting search-friendly and engaging content for their profile, ensuring their information is complete and accurate, and adding a backlink to their website.

You can even offer to create a search-optimized blog article on your directory that highlights the business and its core services. If you're savvy, you can even offer SEO services outside of your directory and offer to optimize a client's personal website as well. 
5. Logo and Graphic Design
If a business is just starting out, they will most likely need all the help they can get designing a good and memorable logo as well as building their business brand.

In some cases, you may encounter a business that has been established for a while and is looking to give their business a fresh feel with rebranding. Even famous brands like Google and Facebook occasionally opt for a rebrand every so often.
You could offer these types of services to your customers and pitch them as a way for the customer to improve their presence online (including your directory).

Why not try this strategy by adding a logo design option for businesses using your directory? This makes perfect sense if you already allow businesses to add their logo, as not all companies may have one (particularly those just starting). You can offer logo design formats they can use for all their online presence (such as social media, email, and ads).

On top of logo design, you could also offer to design marketing materials that help elevate their brand. For example, you can design business cards, brochures, and other branded products for your client.
6. Social Media Marketing
Most companies listing their business on directories will also have a social media presence or want to create one. You can offer to do this on their behalf.  Social media marketing is a high-ticket service that can fetch hundreds of dollars per month making it a very profitable add-on service to offer your clients.

There are two different types of services you can offer for social media. The first is a setup service, where you create branded profiles for the business and populate their feed with relevant content.

The second option is a growth service, where you help that business attract more followers to their accounts. You can do this by posting new and engaging content to their social media profiles on their behalf.

You can offer one or both of these services as add-ons for your directory website. To help boost sales conversions, ensure you prominently show social media links on a customer's profile page on your directory website.

That will encourage businesses to ensure those links go to high-quality social media pages for their business.
7. Email Promotion
If you have a sizable email list as part of your directory website, here's a service you can upsell to your customers. You can offer to promote their business via email to your hundreds or thousands of subscribers.

Email marketing is an effective way to get more business traction because your audience is more likely to pay attention to you when you present an offer in their inbox rather than seeing a promotion on a website. You can send out a weekly or even daily email that features one or more of your advertisers. The email can include a blurb about their business and feature a link to their directory profile or business website.

Emails drive clicks which can increase leads. So your promotional email could provide your customer with a notable boost in sales inquiries. In other words, it's highly beneficial for them financially, and many will be willing to pay you a fee for the opportunity. Many advertisers would be willing to pay $100 or more per email blast.
8. Reputation Management
Another add-on service you can offer your current clients is to manage their online reputation. Customer reviews and star ratings are becoming increasingly important as customers try to better research businesses before making a purchase decision. If you're able to help a business increase their reputation with positive reviews you can charge a premium for the service.

One way to do this is to encourage site visitors to share their reviews on each businesses' profile. If you want to kick it up a notch, consider investing in a Reputation Management tool you can resell. These more advanced tools enable a business to monitor their reviews from across the web and generate more positive reviews for their company. The suggested retail price for Reputation Management is $99 - $199 per month, per client, making it a very lucrative service to offer.
Add-On Services to Boost Your Business's Bottom Line
Even if your directory is already profitable, there is plenty you can do to boost per-customer sales and revenue. Use these ideas for add-on services to put upsells at the heart of your business growth over the coming year.

If you're a new website directory owner and are currently developing your online presence, watch our demo video to see why other niche directories love our directory website platform.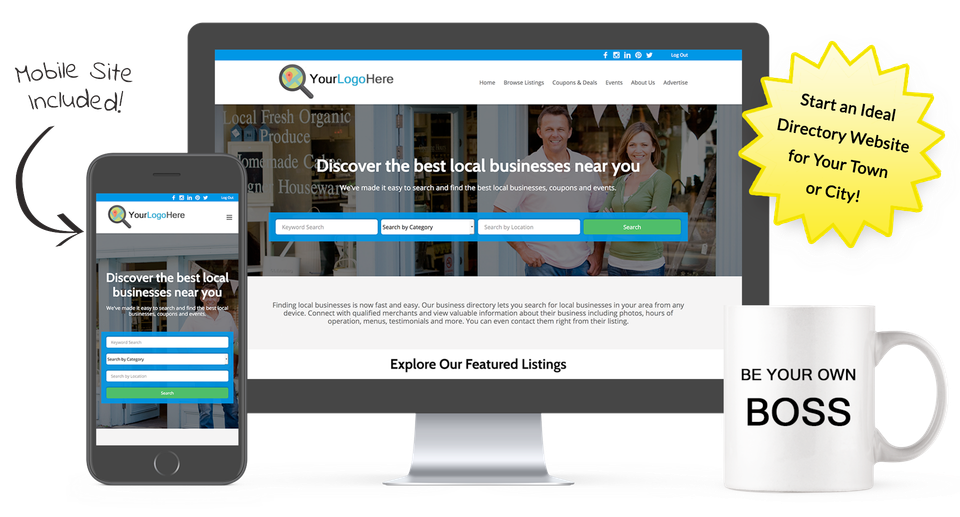 Start a Directory Website for Your Town or City with Ideal Directories!
Make money promoting local businesses, coupons & events in your area.