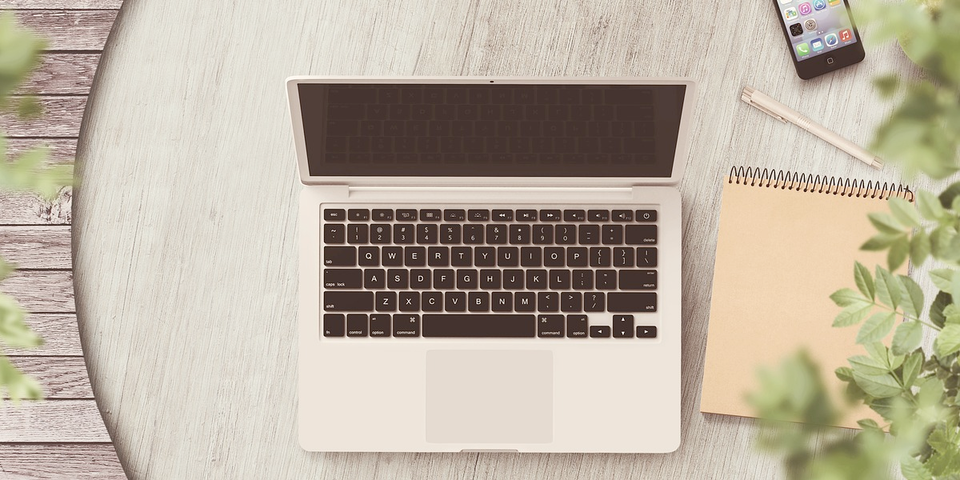 4 Tools You Need to Run a Successful Business Directory and Coupon Website
April 8, 2021
Ideal Directories is a "turnkey" platform, meaning from a technology perspective, it includes everything you need to start your own business directory and coupon website. You can be up and running in as little as 24 hours with just a few clicks, and absolutely no technical experience required. The entire platform is cloud hosted, so there's nothing to download or install. Ideal Directories even provides sales and marketing materials you can use to promote your business. However, like any business, you will need to have access to some additional resources or tools.

Here are the 4 tools you need to run a successful business directory and coupon website with Ideal Directories.
1. Internet
One of the perks of owning an online business is you can work from anywhere in the world. Whether it's at home, poolside or from the beach, you're not restricted to a physical location or even a typical office setting. That is, as long as you have a fast and reliable internet connection. If you've ever tried to browse the web with a slow internet connection, you already know what a nightmare it can be.

A reliable internet connection is necessary to access the back-end of the Ideal Directories platform and make changes to your website. If you don't have a strong internet connection in your home, you can always go to a coffee shop or local library to use their Wifi service.
2. Computer
It almost goes without saying, but you will need a working computer to run a business directory and coupon website. Tablets are handy for showing off your business directory and coupon website while you're on the go, but a full-size computer is essential to set up and manage the site. Owning a laptop is ideal because you can take it with you to meet potential advertisers, show off listings on your site, and walk them through the signup process during your meeting.

Any standard laptop or desktop computer will be sufficient, and you can purchase one at any major electronics retailer such as BestBuy or Walmart. Looking to save money? A used or refurbished laptop can be a great option. Sites like Black Market, eBay and Amazon all sell second-hand laptops and computers for a fraction of the price of brand new.
3. Smartphone
Smartphones are essential to just about any business owner these days. This is an easy one because chances are you already own one. Not only is a smartphone essential for making sales and communicating with your clients, you'll want yours with you at all times so you can show potential advertisers how great your directory website naturally looks on smaller devices.

Use your smartphone to show business owners how your directory website is mobile-optimized and appeals to local consumers "on the go". Highlight the fact that their advertiser profile looks great on all devices and how customers can redeem their coupons simply by displaying it on their phone or share it with friends on social media.
4. Color Printer
As an Ideal Directories customer, you'll have access to printable templates as well as customizable sales and marketing materials you can use to promote your business directory website. When it's time to print, using a laser color printer will produce the highest quality and most professional looking results.

If you don't own a laser color printer, don't worry. You don't have to rush to make the investment. Check with your local library to see if they have one you can use for free. You can also find a local print shop to handle the printing for you. They often offer the best quality prints, can accommodate unique sizes, and offer very affordable pricing. While you're there, you can sell the print shop a listing on your directory website or even barter your services.
Feeling well-equipped?
Chances are you probably already own a few of these tools already making it incredibly easy and affordable to start a business directory and coupon website with Ideal Directories. Why not take advantage of the resources you have to start your own online business today?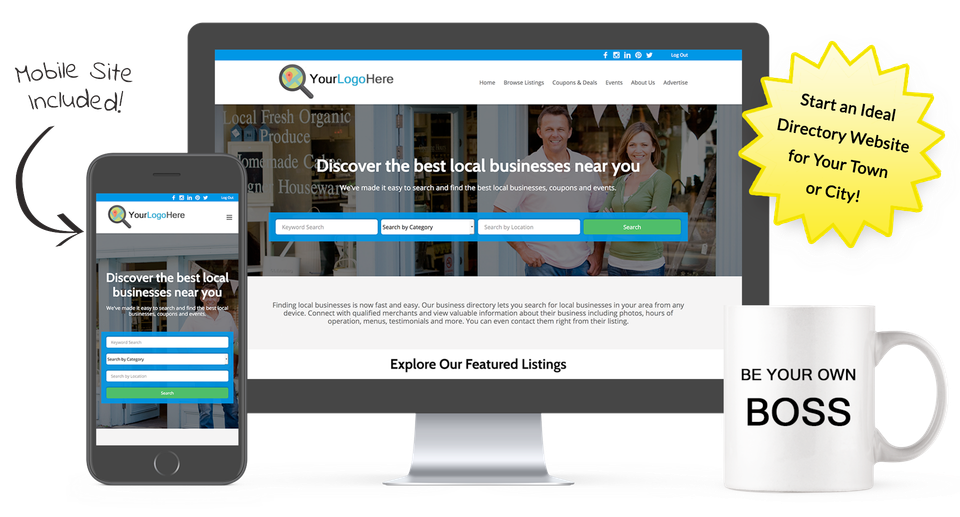 Start a Directory Website for Your Town or City with Ideal Directories!
Make money promoting local businesses, coupons & events in your area.