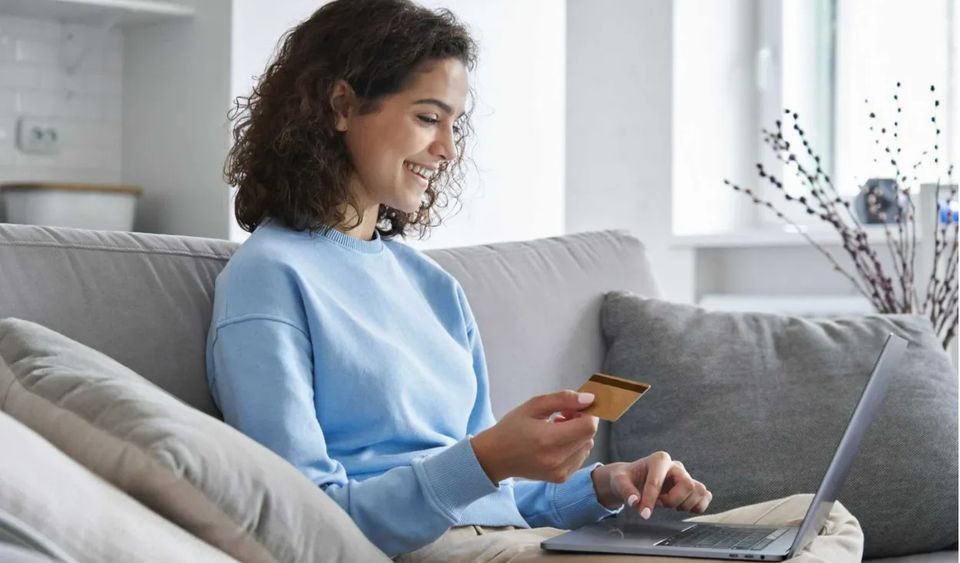 4 Tips for Converting Free Listings Into Paying Customers
Published on August 14, 2023
There are more than 1.7 billion websites on the internet, but fewer than 200 million of them are active. When you start a directory website, you want it to stand out from the competition. You might start with free directory listings to add content so your website isn't empty.

But those free business listings will only get you so far. You will eventually need to turn those free listings into paying customers. But how? Where should you start? Keep reading and learn how you can convert your free listings into paying customers with ease.
1. Show Them the Value of Paying
Having free listings on your site is a great way to get your directory website started. This is because this will give people a free sample of what it's like to put their listings on your website. This will show them what the listings look like and that your website is active.

Allowing free listings also builds trust between you and your potential customers. These listings make your website more valuable too. But free listings will not provide you with the funds to keep that site up and running.

This is why you need to turn those free listings into new customers. You can start by showing them the value of paying. Show them some statistics regarding their free listing.

Show them how many views their listing got in a month or a week. If those numbers are substantial, they will be impressed. You can show them how many clicks their listings got too.
The Details
The more attention a listing gets, the better. This shows that the directory website is doing a great job at attracting people from across the internet. Showing potential customers how well their listings performed will make them more likely to pay money to keep that listing.

This will benefit them as they will get more traffic to their business website. This is a win-win situation for both of you. Once you turn a potential customer into a paying customer, it will be much easier to build upon your directory website and improve it.

Some of your new customers might be so pleased with your website that they might pay for more listings. This would allow them to rake in more views and you could rake in more money. Paying for a listing is a perfect way for your customers to gain more exposure.

If they feel that paying for a listing is worth it, they may become long-term customers.
2. Highlight the Key Benefits of Becoming a Paying Customer
There are certain features that your website users might not have on your website because they aren't paying customers. They might have only the basic features since they are using the free option. The basic, free option might be enough for some people.

But others might want the extra features. It is important to highlight the key benefits of becoming a paying customer. You need to show what your customers will get if they decide to spend their hard-earned money on your website.

Marketing your website to them will put you in a more flexible position. Few people can resist extra features in addition to the features that they already enjoy. Suppose that one of the extra features is priority placement.

If a customer pays for their listing, it will be placed in a much better position on the website. This is a great way to get more views and clicks. Exposure is an important part of it too.

Paying for the listing will significantly increase a customer's listing exposure. The more exposure a website gets, the more success that listing will find.

You need to show that if your customers pay for the listings, the results will be worth the money. This may take some convincing.
What You Need to Know
Some people might be set on the free listings and won't want to upgrade. But others may be more lenient.

It will be easier to convince these people since they are already on the fence. They may already be thinking about paying extra to get the extra benefits of becoming a paying customer. Your directory website may have other important paid features that other directory websites don't have.

You need to show what makes your website unique compared to the competition. Your potential customers might otherwise go to another directory website with better options. Showing what sets your website apart from the competition makes it much more attractive.

Your potential customers will feel like they're getting a special deal that other websites can't compete with. This will make them more likely to stick with your website instead of the competition.

If your potential customers are already very happy with their free listings, they will be ecstatic once they pay and get more features.
3. Create a Sense of Urgency
Creating a sense of urgency is a great way to make your website users make a quick decision. Suppose you announce that you will no longer be offering free listings on your directory website. You may have the listings available for a little while longer.

After that period, it will no longer be possible to maintain a free listing on your website. This will send your website users into a state of urgency. They will have to make a fast decision on what they should do.

Should they give up their free website listing? Would doing so be worth losing all the traffic they can gain? Or should they switch to a paid plan and keep their listing active on your website?

It is best to give your users enough time to make the right decision. Giving them a week or a few days should be enough. This allows them to reflect on what they can gain from having a website listing on your website.

It also highlights what they could lose if they decide to avoid your paid plan.
What to Know
As your free listings come to an end, your website users will be forced to make a decision. If they enjoyed your website and found it effective, they should pay to keep their listings active.

If they felt that your free listings weren't worth it, they may go to another directory website. This is why it is important to make sure your website is high-quality. It is also important to highlight what they could gain from upgrading to a paid plan.

Once you convert most of your users to paying customers, it will be much easier to run your website. But what should you do if you can get as many paying customers as you wanted?
4. Offer a Discount
Offering a discount is a great way to convert potential customers to paying customers. This is because it is very difficult for people to avoid discounts. When they see an opportunity to save money, they will take it.

Your discount doesn't have to be massive either. You can start with something as small as a 10% discount. You could offer a discount that offers a certain amount of money taken off the total price too.

The point is that your customers won't have to pay full price. This is important because no one likes paying full price for things. You can use a built-in coupon code feature to create coupons and discounts for your customers.

This makes it easy to determine how large or small you want the discount to be. Discounts are great incentives even for your most stubborn website users. Suppose you managed to convert a large number of your website users to paying customers.

But there is still a significant chunk that refuses to pay full price for your paid plan. Losing these potential customers is not beneficial to you. They may be on the fence about paying, but you can sway them with a discount.

Once they see that they don't have to pay full price for your upgraded features, they will be more interested. They will most likely pay for the plan once they get a discount code or coupon. This will benefit you and your paying customers.
Start a Directory Website and Get Paying Customers
If you want to start a directory website, you may start with free listings. But those free listings won't sustain your website forever. The next step is turning those potential customers into paying customers.

You can do this by offering discounts, highlighting your key features, and showing them the value of paying. To learn more about how it works, check out our options.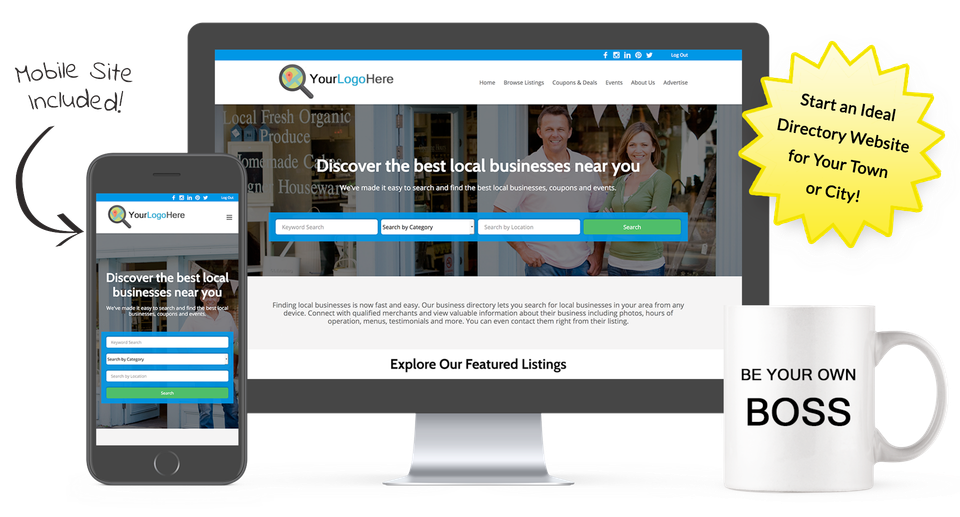 Start a Directory Website for Your Town or City!
Make money promoting local businesses, coupons & events in your area.