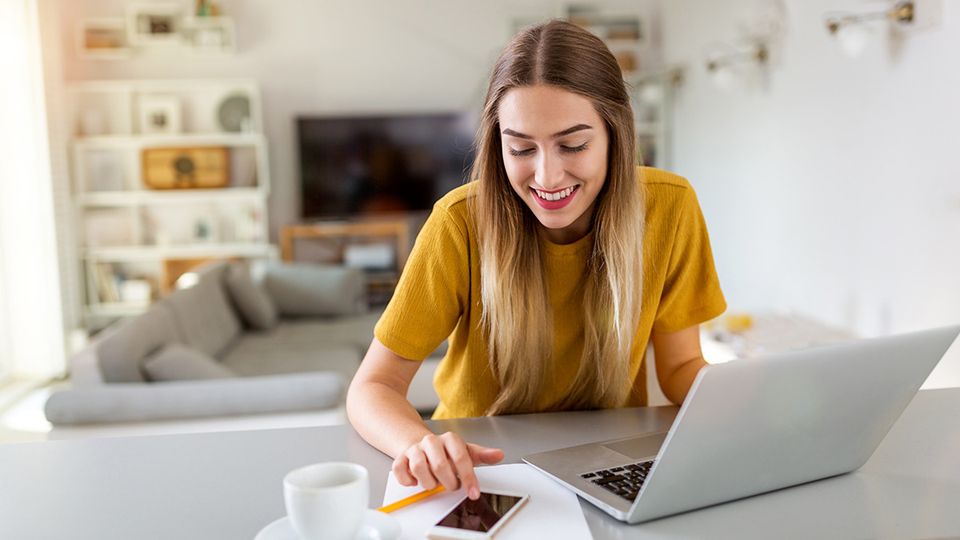 4 Advantages of Running a Home-Based Business
Published on July 22, 2021. Updated on December 18, 2023.
If the idea of working from the comfort of your home appeals to you, or if you value the flexibility that comes with it, you might want to consider starting your own home-based business. For example, one of the many benefits of starting a local business directory and coupon website with Ideal Directories is the ability to make working from home a permanent thing.

Here are 4 advantages of running a home-based business and why starting your own directory website with Ideal Directories might be a smart decision for you.
1. Eliminate a Long or Stressful Commute
The average one-way commute in the United States is 27.6 minutes which means the average worker spends nearly one hour commuting each day. Bad weather, heavy traffic, bad drivers, and crowded subways can make your commute even longer and all contribute to elevated stress levels before you even step foot in the office. Starting your day off feeling stressed and frustrated from your commute can even reduce your productivity and put you in a bad mood for the entire work day. Then, after you clock out for the day, you have to start the entire stressful commute process over again to head back home.

Running your own online business like a directory website can eliminate your stressful commute altogether. There's no need to head to a busy office, deal with traffic or even leave your house. You can work from the comfort and convenience of your own home. When you work from home, your commute to and from work only takes a few seconds. Simply roll out of bed and take a couple steps to your workspace, whether it's in your bedroom or down the hall.
2. Design Your Own Workspace
Working from home offers you the opportunity to mold your workspace after your own personal taste and style. Rather than being bound to 4 walls or a bland or depressing cubicle, you can work from a space that reflects your comfort and style, whether it's your kitchen table or a custom-designed home office. Invest in a comfortable chair, adequate lighting, and artwork that sparks your creativity.

Working from home also offers the flexibility to change your office setting anytime you like. Want a change of scenery? Why not get out and do some work at the local coffee shop, diner, library or internet cafe? As a local business directory owner, taking your business mobile can even help you forge new relationships with potential advertisers. While you're working in a coffee shop or local restaurant, you can use that time as an opportunity to introduce yourself to the business owner and sell them a listing on your directory website.
3. Make Your Own Hours and Enjoy More Flexibility 
Another advantage of running a home-based business like a directory website, is the ability to make your own work schedule. This flexibility leads to a much better work/life balance, and allows you to work at times when it's most convenient for you. Some directory owners will work early mornings, at night, on the weekends, or even part-time.

A flexible schedule can provide you with the necessary time to take care of personal errands and enjoy more quality time with your family and friends. Exercise in the morning, run to the supermarket mid-day, help kids with their homework in the afternoon, and attend school or social activities in the evenings. Whatever you do, or want to do, you'll have more time to do it when you run your own business and have the flexibility to work from home and make your own schedule.
4. Save Money and Lower Your Expenses
Working from home and running your own business can actually put more money back in your pocket. Buying new work clothes, dry cleaning bills, gas, parking and other transportation costs all add up considerably. Eliminating these expenses by working from home can result in significant savings so you'll feel like you're actually making more money. You'll also save money on lunch, coffee and snack expenses if you eat at home.

That's not the only way you can save money as an entrepreneur. There are even many tax benefits of running your own business and working from home that allow you to write off everyday expenses including internet, electricity, and even your mortgage payment.
Does a home-based business sound right for you?
There are many perks to running a home-based business. One of the biggest advantages is the freedom to work where and when you want. If you're dreading the idea of heading back to the office or simply tired of working for someone else, now might be the perfect time to start your own business. A local business directory and coupon website can be a great opportunity to work from home and Ideal Directories can help you get started.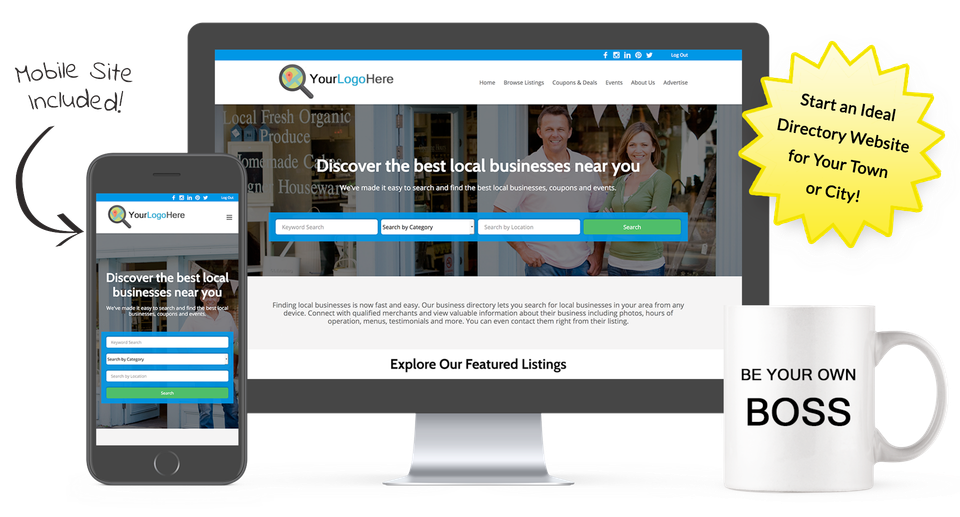 Start a Directory Website for Your Town or City with Ideal Directories!
Make money promoting local businesses, coupons & events in your area.